React Intensive Bootcamp Highlights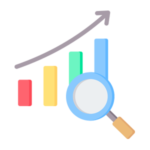 Insights from Industry Experts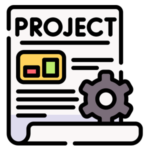 Key Features Of React Intensive Bootcamp
Get trained till you are placed
Daily 4 - 6hrs practical training
implement atleast 2 real time applications
React Intensive Bootcamp Curriculum
About React Intensive Bootcamp
For the first time ever in India we are offering a Free React Developer Master Programme Hyderabad. This course is designed for developers who want to learn how to build native mobile applications using JavaScript and React Native.
The course will teach you how to build full-stack applications from scratch using ReactJS.
The Free React Developer Master Programme is a free course created by the team at Pro React Training. It is designed for developers who want to learn how to build native mobile applications using JavaScript and React Native.
We also help you in placing you in jobs in the IT industry. We have trained more than 30,000 students across India 
and have placed them in companies like Amazon, Facebook, IBM and many more.
Skills developed after the React Intensive Bootcamp
49,000+ Opening right now on REACT on NAUKRI ALONE
OVERALL LAKHS OF OPENINGS ON REACT WORLD WIDE
Which is the best Angular training institute in Hyderabad?
Lamp Institute is one of the well-known institutes in Hyderabad known for delivering practical knowledge with advanced teaching techniques to meet the current and future needs of industries.
What is the Angular training fee in Hyderabad?
The cost of Angular courses in Hyderabad varies as per the training different institutes offer. Our institute, Lamp Institute, provides an Angular course at an affordable price.
What is the average salary of an Angular developer in Hyderabad?
The average salary of an Angular developer starts from 2.0 Lakhs - 9.5 Lakhs annually.
Where can I find Angular training near me?
We offer Angular training in Kphb and Angular training in Ameerpet, you can visit us or get in touch with us for further queries.
What if I miss a class?
Students can make up for the missed classes by attending our next live Class/ Batch or we can also arrange backup classes for you.
Do you provide placement assistance?
Yes. To assist our students land jobs after the completion of their training program, we assist them by preparing them for mock interviews and resume preparation by guiding them through personal guidance from industry experts as a part of our Angular placement assistance.
Who are the trainers at Angular training in Hyderabad?
The trainers at Lamp Institute are trainers specialized in the field and have many years of working experience.
Need Help? Talk to us at +919505007755 or email us at info@lampinstitute.in