Python Course in Hyderabad
100% Placement Assistance
Python Course in Hyderabad Batch Details
| | |
| --- | --- |
| Trainer Name | Mr. Raju |
| Trainer Experience | 6 Years |
| Course Duration | 2 Months |
| Timings | Monday to Friday (Morning to Evening) |
| Next Batch Date | 12th MARCH 2023 AT 11:00 AM |
| Training Modes | Classroom [HYDERABAD] / Online |
| Location | Hyderabad |
Key Points Of Python Course in Hyderabad
About Python Course in Hyderabad
The Python programming language was developed by Guido van Rossum at the Center for Discrete Mathematics and Theoretical Computer Science at the University of Amsterdam in the Netherlands. 
It is a widely used general-purpose, object-oriented, interpreted, dynamic programming language with syntax loosely based on C and C++. Python is often described as a scripting language because of its simple syntax and ease of use. 
Its most significant feature is the dynamic nature of the language and is a powerful, versatile, and easy-to-learn object-oriented programming language. It's one of the most popular languages in the world with a wide range of usage. Lamp Institute offers the best python training in Hyderabad with excellent training facilities. 
We are one of the leading training providers for the Python programming language in Hyderabad and have trained over 300+ students and professionals from all backgrounds. We offer a range of python training courses, from beginner level to advanced level with updated techniques and services. 
The trainers at our institute are highly established in their careers with impressive and certified qualifications. They are some of the best python trainers in Hyderabad and follow advanced training methods along with additional career counseling sessions to further assist our trainees. 
Our python course is a comprehensive training course that covers the entire course syllabus and provides you with an in-depth understanding of python. It provides a complete hands-on experience and will help you to get started with python programming. 
We at Lamp institute, offer various modes of training that includes python classroom training, python online training in Hyderabad and python video course training in Hyderabad. We help you develop your python skills and prepare you for a career in python.
Enroll now to avail the best Python course training in Hyderabad.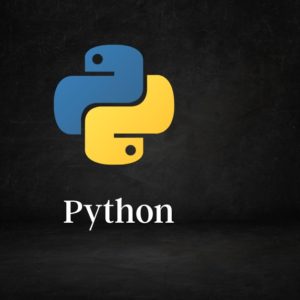 Modes of Training For Python Course in Hyderabad
Why choose us for Python Training?
The python course curriculum has been customized and designed by our team of experts. We have worked with leading authorities in the field and we have created an excellent course that will help you master your python skills in a short period of time. Our experts are very well versed in python and have designed this course to make you an expert in python.
We conduct a series of sessions where you will be trained with mock interviews, mock tests and more. The main aim of this is to provide a structured learning environment, which will help the participants to get the desired job in a short span of time.
We provide a comfortable atmosphere to learn with an emphasis on self-development. The learning process is a combination of lectures, group discussions, and practical sessions so we do not take in more than 20 students per batch for an effective good Python training program. 
Our python course comes with lifetime access and unlimited availability. You will be able to access the content anytime, anywhere. The python course material can easily be available on all your devices, including computers, tablets, and smartphones.
we offer a guaranteed python certification that will be given after the completion of the training program. It can greatly enhance your career prospects by certifying your skills and command over the concepts of python.
Flexible Training program
The python course is very flexible and can be attended from the comfort of your home. You can join our online python classes or video course training session and begin the learning process at your own pace and time.
Testimonials of Python Course in Hyderabad
I took online python course training at Lamp institute in Hyderabad. It is very effective and easy to learn. I found this course very helpful and useful to get a job as a python programmer. The teacher was very cooperative and he made learning interesting for students. I really appreciate him for teaching us. He made us understand all the concepts. So I suggest everyone to take this course.
I wanted to learn Python and then the best place was at lamp institute. It has all the required topics to learn python and they have many live demonstrations too. The python is easy and the staff is friendly and they guide you step by step. They make sure you learn python properly and it only takes 3-4 weeks weeks to get a basic level of knowledge in python. I am very happy with this institute and I am planning to take other courses too.
I started looking for the best online training institute where I can learn a lot of things. Finally, I found Lamp Institute. The instructor was a very friendly guy and he is well-qualified to teach python courses. He is a passionate person and has a lot of experience in this field. He explained everything in a simple way and also made it simple for the students to understand. I highly recommend Lamp Institute for anyone who wants to learn Python.
I bought the python video course and it's very awesome.It covers almost every aspect of python programming. I have done the basic course and the advanced course.In the advanced course i got the certification of Python Programming Professional. It's very useful for anyone who wants to learn python.
I had always wanted to learn python. I had heard it's the best language to learn programming. So I came to Lamp institute. I joined the python course at lamp institute. They gave me the best training I ever had. The trainer is very good. I feel that his teaching methods are very useful and understandable for beginners. He explained everything in simple language.
I am impressed by the training and the training institute. The instructor has a lot of experience. He knows a lot about python. It is the best training institute. They can train you to be a programmer. Thanks to the entire team.
What is Python Course in Hyderabad ​
Python Training Certification
You will receive a guaranteed Python certification issued by us after the completion of the Python course training. The Python certification will stand as a formal proof that an individual has the required knowledge and skill to perform Python programming tasks. 
We believe that the Python certification is considered as the first step in your career growth as it proves your skills and knowledge in the field of Python hence, our trainers also help you prepare for Python certification exams so you can greatly benefit from our course training in Hyderabad. 
The certificate that we offer will include your name, course details, date and time of attendance along with a verified seal of our Lamp Institute. The certificate will be sent to you as a PDF document which will then be emailed to you or you can avail it as a hard copy. Some of the most common Python certifications include – 
Certified Entry-Level Python Programmer (PCEP)

Certified Associate in Python Programming (PCAP)

Certified Professional in Python Programming (PCPP)
Advantages of learning Python Course in Hyderabad
Skills developed after the Python Course
Prerequisites of Python Course
Career Opportunities after Python Training
Education Eligibility for Python Course in Hyderabad
Market Trend in Python Course in Hyderabad
Which is the best Python training institute in Hyderabad?
Lamp Institute is one of the well-known institutes in Hyderabad known for delivering practical knowledge with advanced teaching techniques to meet the current and future needs of industries.
What is the Python training fee in Hyderabad?
The cost of Python courses in Hyderabad varies as per the training different institutes offer. Our institute, Lamp Institute, provides a Python course at an affordable price.
What is the average salary of a Python developer in Hyderabad?
The average salary of a Python developer starts from ₹4.2 Lakhs per year depending on the skills and experience of the person.
Where can I find Python training near me?
We offer Python training in Kphb and Python training in Ameerpet, you can visit us or get in touch with us for further queries.
What if I miss a class?
Students can make up for the missed classes by attending our next live Class/ Batch or we can also arrange backup classes for you.
Do you provide placement assistance?
Yes. To assist our students land jobs after the completion of their training program, we assist them by preparing them for mock interviews and resume preparation by guiding them through personal guidance from industry experts as a part of our Python placement assistance.
Who are the trainers at Python Full Stack training in Hyderabad?
The trainers at Lamp Institute are trainers specialized in the field and have many years of working experience.