Flutter Training in Hyderabad
Flutter Training in Hyderabad Batch Details(Online Course)
| | |
| --- | --- |
| Trainer Name | Mr. Prakash (Certified Trainer) |
| Trainer Experience | 15+ Years |
| Course Duration | 1 Months |
| Timings | Monday to Friday (Morning to Evening) |
| Next Batch Date | 27th November 2023; 09:00 AM |
| Training Modes |  Online / Offline |
| Call us at:  | +91 95050 07755 |
| Email us at:  | info@lampinstitute.in |
| Demo Class Details:  | ENROLL FOR A FREE DEMO CLASS |
Flutter Training in Hyderabad
Lamp Institute's Flutter training program covers a wide range of topics, from the basics of Flutter development to advanced concepts and techniques.
The Flutter training program is taught by experienced Flutter developers. The faculty has a deep understanding of the framework and is able to provide students with the guidance and support they need to succeed.
The Flutter training program is designed to be hands-on, with students working on a variety of projects throughout the course.
Students in the Flutter training program have the opportunity to work on real-world projects with companies in Hyderabad. This gives them the chance to apply their skills to real-world problems and gain valuable experience in the industry.
Lamp Institute provides placement assistance to students who complete the Flutter training program. This includes helping students with resume writing, interview preparation, and job placement.
Flexible Learning Options
 Lamp Institute offers flexible learning options for the Flutter training program, including online and offline classes. This allows students to learn at their own pace and on their own schedule.
The Flutter training program is offered at an affordable price, making it accessible to students of all backgrounds.
Positive Student Feedback
Lamp Institute has a strong reputation for providing high-quality Flutter training, and its students have consistently positive feedback about the program.
Continuous Learning Opportunities
Lamp Institute offers ongoing learning opportunities for Flutter developers, including workshops, seminars, and online courses.
In a Flutter training program in Hyderabad, the learning objectives typically revolve around equipping participants with a comprehensive skill set for proficient Flutter development. Participants are expected to grasp fundamental concepts such as Flutter architecture, widget-based UI design, and state management. The training aims to enable developers to efficiently build cross-platform applications for mobile and web using Flutter and Dart programming language.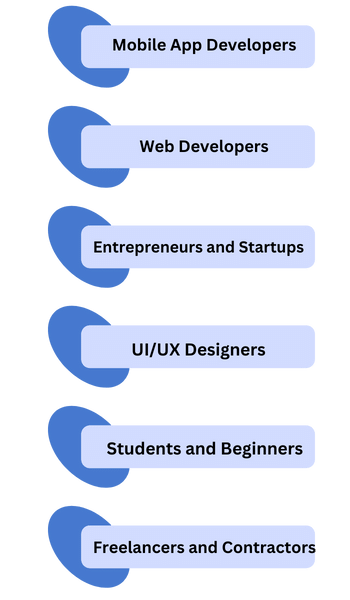 Who should learn the course?
The Flutter Training program offered by Lamp Institute in Hyderabad provides a comprehensive course overview designed to equip participants with the skills and knowledge needed for proficient Flutter development. Starting with an introduction to Flutter and Dart, participants gain a solid foundation in cross-platform development, understanding the key principles of widget-based UI design and application architecture. The course places a strong emphasis on practical application, guiding participants through the setup of their development environments and providing hands-on experience in creating responsive and visually appealing user interfaces.
The course also covers crucial aspects of testing, debugging, and optimization, ensuring that developers not only build feature-rich applications but also develop the skills needed to troubleshoot issues and optimize code for performance. Overall, Lamp Institute's Flutter Training in Hyderabad is structured to empower participants with a well-rounded understanding of Flutter development, enabling them to create robust and cross-platform applications with confidence.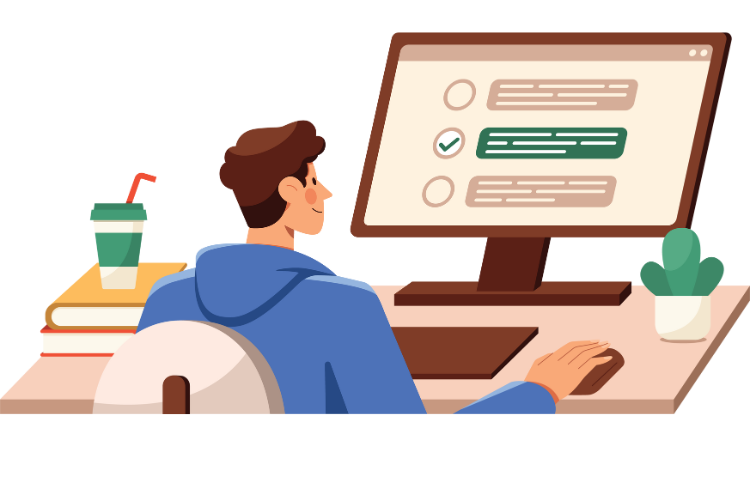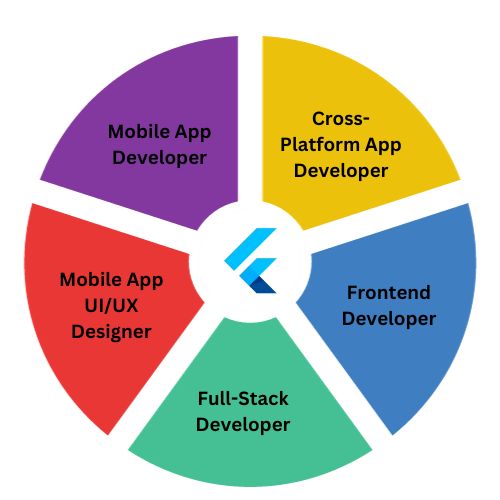 Lamp Institute provides a robust Placement Program aimed at facilitating successful career transitions for its students. The program is designed to bridge the gap between education and industry by offering comprehensive support in securing employment opportunities. Through personalized career counseling, resume building, and interview preparation, Lamp Institute ensures that students are well-equipped to navigate the job market. The institute also fosters connections with industry partners, organizing recruitment drives, and networking events to expose students to potential employers. By emphasizing practical skills development and industry-relevant training, Lamp Institute's Placement Program strives to empower students to confidently enter the workforce and embark on successful career paths.
Specializes in using Flutter framework and Dart programming language to develop cross-platform mobile applications.
Creates mobile applications for both Android and iOS platforms using Flutter to ensure a consistent user experience.
Focuses on the visual and interactive aspects of applications, utilizing Flutter for building responsive and engaging user interfaces.
Collaborates with development teams to design and implement user interfaces that align with Flutter's widget-based design principles.
 Integrates Flutter into a full-stack development role, working on both the frontend (using Flutter) and backend components of an application.
Develops applications that can run seamlessly on multiple platforms, leveraging Flutter's cross-platform capabilities.
Designs the overall structure and architecture of mobile applications, incorporating Flutter for its efficiency in cross-platform development.
Works on creating and enhancing digital products, utilizing Flutter to deliver feature-rich and visually appealing applications.
Quality Assurance Engineer (Mobile)
Specializes in testing Flutter applications, ensuring they meet quality standards and function correctly across different devices and platforms.
Explores and implements innovative solutions using Flutter to push the boundaries of mobile application development and user experience.
Skills developed post Flutter Training in Hyderabad
Proficiency in ServiceNow platform, enabling efficient development and customization of applications for diverse business needs.
Experience in building ServiceNow workflows and automation, streamlining business processes and enhancing operational efficiency.
Ability to configure and manage ServiceNow modules, fostering a comprehensive understanding of IT service management processes.
Ability to design and implement ServiceNow dashboards, providing real-time insights into key performance indicators.
Understanding of ServiceNow scripting languages, such as JavaScript and Glide, facilitating the creation of robust and dynamic workflows.
Knowledge of ServiceNow best practices, ensuring the development of scalable and maintainable solutions for ongoing business requirements. Press Tab to write more…
Knowledge of ServiceNow integration capabilities, allowing seamless connectivity with other systems and applications.
Proficiency in ServiceNow Service Catalog, empowering the creation and management of service request workflows.
Flutter certifications hold significant importance in the software development industry as they validate and demonstrate a developer's expertise in using the Flutter framework for cross-platform application development. These certifications serve as tangible evidence of a developer's proficiency in leveraging Flutter's capabilities to build high-quality, visually appealing, and responsive applications. In a competitive job market, having a Flutter certification can set developers apart, making them more attractive to potential employers seeking skilled professionals in mobile app development.
Testimonials of Flutter Training in Hyderabad
I highly recommend Lamp Institute's Flutter training program in Hyderabad. The instructors are knowledgeable and provide hands-on experience in developing real-world Flutter apps. I was able to improve my skills and confidence in Flutter development after taking this course.
Lamp Institute's Flutter training is an excellent choice for anyone looking to learn Flutter in Hyderabad. The course material is relevant and up-to-date, and the instructors are friendly and approachable. I learned a lot and got a chance to work on a great capstone project.
Thanks to Lamp Institute's Flutter training, I was able to quickly get up to speed on Flutter development. The curriculum is well-structured and covers all the essentials, from the basics of Dart programming to advanced Flutter features. I appreciate the personalized attention given to students
Lamp Institute's Flutter training was worth every penny. The training is comprehensive and hands-on, giving students the skills they need to build robust Flutter apps. The instructors are helpful and encourage a collaborative learning environment.
I couldn't be happier with Lamp Institute's Flutter training program. I learned so much in just a few weeks and feel confident in my ability to create Flutter apps. The training is well-organized, and the instructors are knowledgeable and invested in their students' success.
I had a great experience with Lamp Institute's Flutter training. The instructors were patient and provided clear explanations, making it easy to grasp complex concepts. The hands-on exercises and projects were valuable in solidifying my understanding of Flutter development.
Cross-Platform Development Proficiency
Flutter training equips developers with the skills to create applications that run seamlessly on both Android and iOS platforms, maximizing reach with a single codebase.
Participants gain expertise in building user interfaces using Flutter's widget-based system, enabling the creation of visually appealing and responsive designs.
Flutter's hot reload feature, learned through training, accelerates the development process by allowing real-time code changes, resulting in quicker iterations and reduced development costs.
Versatility in Application Types
Training imparts knowledge on using Flutter to develop various types of applications, from mobile apps to web and desktop applications, enhancing developers' versatility.
High Performance and Consistency
Developers learn to leverage Flutter's performance benefits, ensuring smooth and efficient applications, while also achieving a consistent look and feel across platforms.
Career Advancement Opportunities
 Completion of Flutter training enhances career prospects by providing a sought-after skill set, making developers more competitive in the job market and opening up opportunities for diverse and challenging projects.
Frequently Asked Questions