Azure Data Engineer Training In Hyderabad
Azure Data Engineer Training
Azure Data Engineer Training
Azure Data Engineer Training
The Azure Data Engineer training at Lamp Institute in Hyderabad covers a comprehensive curriculum, ensuring that participants gain in-depth knowledge of Azure data engineering concepts and technologies.
The training is led by experienced instructors who are experts in Azure data engineering. They bring a wealth of industry knowledge and practical insights to the classroom, enhancing the overall learning experience.
Industry-Relevant Projects
Participants engage in industry-relevant projects, enabling them to work on real-world problems and solutions. This practical experience enhances their ability to apply their skills in a professional setting.
Flexible Schedule Options
 Lamp Institute understands the diverse needs of its participants, offering flexible schedule options such as weekend classes or evening sessions.
Certification Preparation
The training program is designed to prepare participants for relevant certifications in Azure data engineering. This focus on certification ensures that participants are well-equipped to validate their skills and enhance their professional credentials.
Interactive Learning Environment
Lamp Institute fosters an interactive learning environment, encouraging active participation, discussions, and collaborative learning.
Lamp Institute offers post-training support, including access to updated materials, refresher courses, and alumni networking opportunities.
Lamp Institute goes beyond the training period by offering career support services, which includes resume building, interview preparation, and job placement assistance.
Mock Interviews and Feedback
Lamp Institute goes the extra mile in preparing participants for job interviews. Mock interviews are conducted, and constructive feedback is provided to help participants refine their interview skills, address weaknesses, and build confidence for real-world job interviews.
What is Azure Data Engineer ?
The program's primary objectives include providing hands-on experience through practical labs and industry-relevant projects, preparing participants for relevant certifications, fostering an interactive learning environment, and offering flexible scheduling options to accommodate diverse learner needs. The training emphasizes real-world application through the integration of practical use cases, collaborative projects, and access to Azure labs. Additionally, Lamp Institute aims to facilitate networking opportunities, continuous learning through resources and community engagement, and post-training support, ensuring that participants not only acquire technical proficiency in Azure data engineering but also develop the practical, collaborative, and networking skills necessary for success in the dynamic field of data engineering.
Prerequisites of Azure Data Engineer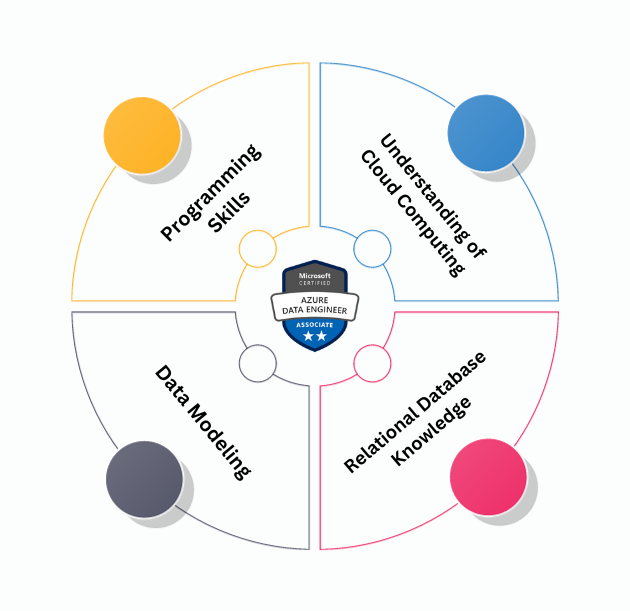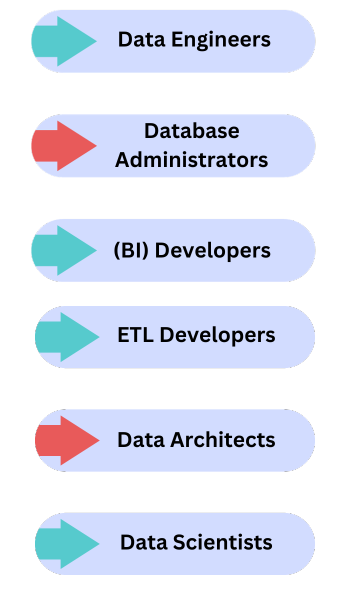 Who should learn the course?
Azure Data Engineer Training Outline
Lamp Institute's Azure Data Engineer training is a comprehensive program designed to equip participants with the essential skills to excel in the dynamic field of cloud-based data solutions. The course begins with a solid introduction to Microsoft Azure and its suite of data services, providing participants with a foundational understanding of the cloud platform. Participants then delve into key tools and technologies such as Azure SQL Database, Azure Data Factory, Azure Databricks, Azure Synapse Analytics, Azure Data Lake Storage, Azure Stream Analytics, and Azure HDInsight.
The training emphasizes a project-based approach, allowing participants to apply their knowledge to solve actual business problems and build a robust portfolio. Lamp Institute's expert instructors, with industry experience, guide participants through the intricacies of Azure Data Engineering, providing valuable insights and best practices. Additionally, the institute's flexible training options, including classroom and online formats, accommodate diverse learning preferences and schedules.
Whether pursuing a career in data engineering or seeking to enhance existing skills, Lamp Institute's Azure Data Engineer training empowers participants to excel in the rapidly evolving landscape of cloud-based data solutions.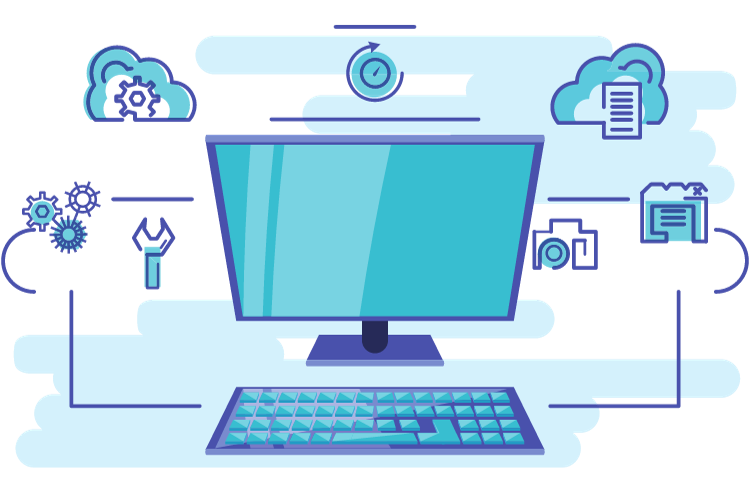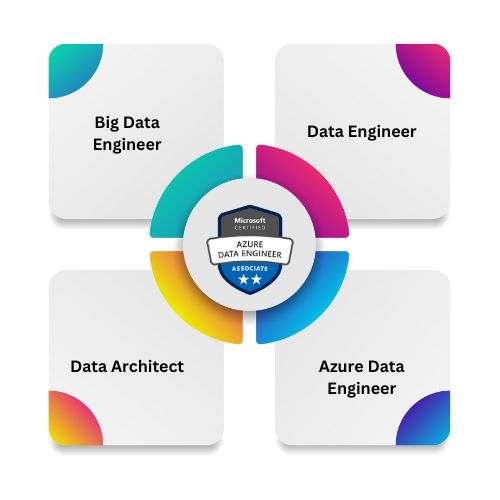 Lamp Institute takes pride in its comprehensive Placement Program designed to support participants of the Azure Data Engineer course in Hyderabad. The institute understands that successful placement is a crucial aspect of a participant's journey, and therefore, it goes beyond providing technical skills. The Placement Program includes personalized career guidance, resume building workshops, and mock interviews to enhance participants' overall employability.
Design, develop, and maintain data pipelines that facilitate the efficient flow of data between various systems, ensuring smooth and reliable data processing.
Manage and optimize databases in the Azure environment, ensuring data integrity, security, and performance for seamless operations.
ETL (Extract, Transform, Load) Developer
Extract data from diverse sources, transform it into a suitable format, and load it into Azure data storage systems, ensuring data quality and consistency.
Data Integration Specialist
Integrate data from different sources, both on-premises and in the cloud, to create a unified and accessible data ecosystem within the Azure platform.
Work with large-scale data processing frameworks, such as Azure Databricks, to analyze and derive insights from massive datasets, leveraging distributed computing capabilities.
Design and implement data warehousing solutions on Azure, creating structured repositories for efficient storage and retrieval of business-critical data.
Business Intelligence Developer
Develop and maintain business intelligence solutions using Azure tools, enabling stakeholders to make informed decisions through data visualization and reporting.
Specialize in the deployment and management of data solutions on the Azure cloud platform, leveraging services like Azure SQL Database, Azure Data Factory, and Azure Synapse Analytics.
Machine Learning Engineer
Apply machine learning techniques within the Azure ecosystem to develop predictive models, enabling data-driven decision-making and business optimization.
 Implement and monitor security measures for Azure data solutions, ensuring compliance with privacy regulations and safeguarding sensitive information against unauthorized access or breaches.
Skills developed post Azure Data Engineer Training
Proficiency in implementing and managing cloud data solutions using Azure services.
Understanding of data integration principles and techniques, enabling seamless data flow across multiple systems.
Ability to design and implement data storage solutions for different types of data.
Capability to monitor and optimize the performance of Azure data solutions for efficient data processing.
Expertise in processing big data using Azure technologies like Azure Databricks and Azure HDInsight.
Mastery in implementing security measures to protect sensitive data in Azure environments.
Knowledge of building and deploying data pipelines for data extraction, transformation, and loading (ETL) tasks.
Familiarity with Azure data governance mechanisms, ensuring compliance with regulatory and organizational requirements.
Azure Data Engineer Certifications
Azure Data Engineer certifications hold paramount importance in the rapidly evolving landscape of data engineering, serving as a recognized validation of an individual's expertise in designing and implementing data solutions on the Azure platform. With the increasing adoption of cloud-based data solutions, employers seek certified Azure Data Engineers to ensure the strategic and effective utilization of Azure services for data management.
The instructors at Lamp Institute provided one of the best learning experiences I've had. With hands-on experience and an in-depth curriculum, I now feel confident in my ability to design and implement data solutions in Azure.
I highly recommend Lamp Institute's Azure Data Engineering training. The trainers were knowledgeable, and the course was well-structured and practical, making the learning experience enjoyable and efficient.
The Azure Data Engineering course at Lamp Institute helped me develop a broad range of skills and a practical understanding of Azure services. The course comprehensively covered essential topics and services, enabling me to apply my learnings to real-world scenarios.
The training provided by Lamp Institute is highly effective, with an excellent balance of theoretical knowledge and practical application. I learned the most current and useful Azure Data Engineering techniques, which have been beneficial to my career growth.
The level of engagement and personal attention from the trainers at Lamp Institute was impressive. The Azure Data Engineering course helped to fill in knowledge gaps, build new skills and improve my confidence and productivity with Azure services.
I finished my Embedded Systems course at the LAMP Institute in Hyderabad. These are some of the best-integrated courses designed for working professionals. I found the embedded systems course was a great option for those new to embedded systems because it covered all industry standards and had a current syllabus.
The Azure Data Engineer course equips you with skills that are in high demand in the job market, making you a valuable asset for organizations looking to leverage Azure data solutions.
Completing the course enhances your career prospects by opening up opportunities for roles such as Data Engineer, Database Administrator, and other key positions in the field of data management.
Obtaining certification as an Azure Data Engineer is industry-recognized, validating your expertise and boosting your credibility as a skilled professional in the field.
Gain the ability to address real-world data challenges by developing problem-solving skills through practical projects and exercises included in the course.
Flexibility and Convenience
 The course often provides flexible scheduling options, allowing you to balance learning with other commitments, making it accessible for working professionals and those with busy schedules.
Engage with a community of learners, instructors, and industry professionals, creating opportunities for networking, knowledge sharing, and potential collaborations, which can be beneficial for future career growth.
Market Trend in Azure Data Engineer Training
Frequently Asked Questions