ServiceNow Training in Hyderabad
ServiceNow Training in Hyderabad Batch Details(Online Course)
| | |
| --- | --- |
| Trainer Name | Mrs. Sravya kukumnai (Certified Trainer) |
| Trainer Experience | 8+ Years |
| Course Duration | 2 Months |
| Timings | Monday to Friday (Morning to Evening) |
| Next Batch Date | 11th December, 8 PM IST (Monday) |
| Training Modes |  Online |
| Call us at:  | +91 95050 07755 |
| Email us at:  | info@lampinstitute.in |
| Demo Class Details:  | ENROLL FOR A FREE DEMO CLASS |
ServiceNow Training in Hyderabad
ServiceNow Account Creation?
Introduction to Instance.
Basic Configurations in Instance – (UI 15, UI 16)
Versions In Snow, ITIL , Paas and Saas Tools Importance
How to get Info of Version in Current Instance and Its Latest Information Notes on the latest release.
User,Group and Role Creation.
Creation of User,Assign to a Group and Adding Roles.
Tables (Tables & Columns).
Custom Table Creations and Its Importance.
Out of Box Features (Incident, Problem, Change)
Creation of Form & Designing the Form
Building the Different Functionalities on the form.
Field and List – OverView and Importance
List View and Studying the Other Features on List View
Working on Filters with Multiple Examples
Incident Form all the Functionalities are explained
Creation of Fields & Sections.(Related-Sections)
What is use of Visual Task Boards
DashBoards and Homepages , Plugins Importance.
DotWalking and Using of Dot Walk in Different Scenarios
Impersonating the User and Delegation of User Importance.
List view Concepts and Dependent Choice Building.
Assignment Rules and Assignment LookUp Rules
Type of Import Set and its Importance
Data Lookup Rules and Creation of it.
Data Source – Import Data Methods
Transform Map – Import Data into Instance.
Import and Export of Files
SLA-(All the Three Types).
Service Level Agreements and Its Importance.
Two Types of SLA (Response , Resolution)
Notes on SLA , OLA & Up with Practical Example
UpdateSets Creation and Movements.
Backout Update and Remote Update set Creation.
Remote Instance Creation for UpdateSet
UpdateSet Error and their Best Practices
Shortcuts in ServiceNow are Explained
UI-Actions and Process FlowMatters.
WorkFlow Creations and Its Importance.
Survey Creation.
Events Creation and Its Importance.
Notification Creations.
InBound Notification
OutBound Notifications.
Reports Creations
. Scheduling the Reports
Catalog Item – Introduction
Catalog Item – Creation(Variables)
Variable Set Creation & Importance.
Record Producer.
Order Guides.
Importance of Dictionary and Reference Qualifier.
Notification Buildings (Inbound & OutBound) Information Knowledge Base and Knowledge Articles Importance & Creation. ACL (Access Control List).
Implementation of ACL
Difference Between Server-Side Scripting and Client Side Scripting. UI-Policies and UI actions , Data Policies.
Client Scripts(All 4 types).
Catalog Client Scripts and Catalog UI-Policies.
Business Rules(ALL) are their Importance.
Script Includes and How to Implement
g_scaratchPad and Its Importance.
Glide Ajax, Glide Record and Glide User
Gsft Methods and Get Reference importance
Implementation of WorkFlow and Activities
Schedule Jobs & Schedule Reports.
Importance of ALL JavaScript – API in ServiceNow Instance
OverView of Service Portal & Importance of All API's.
What is a program?
What is a programming language?
Evolution of C language
Features of C
Structure of a C program 
Compilation and execution
Every Topic Expected Interview Questions
Tips to Crack the Interviews and the Expected Question are also Provided
ServiceNow Training in Hyderabad
A well-structured curriculum covering all essential aspects of Snowflake, including its architecture, data loading, querying, and best practices.
Trainers with industry experience and expertise in Snowflake, capable of delivering practical insights and real-world scenarios.
Practical, hands-on sessions or labs that allow participants to apply theoretical knowledge in a controlled environment, reinforcing their understanding.
Integration of real-world case studies and examples to demonstrate how Snowflake is used in practical business scenarios.
Certification Preparation
Assistance in preparing for relevant certifications in Snowflake, ensuring participants are well-equipped for professional recognition.
Options for flexible learning, such as online classes, in-person sessions, or a combination, cater to different preferences and schedules.
Ongoing support, including access to resources, forums, or mentoring, to address queries and challenges faced by participants after the training.
Platforms for participants to connect with peers, share insights, and build a professional network within the Snowflake community.
Regular updates to the training content to reflect the latest features, updates, and best practices in the rapidly evolving field of Snowflake.
The learning objectives of the ServiceNow training provided by Lamp Institute in Hyderabad are designed to equip participants with a robust skill set for effective utilization of the ServiceNow platform. The program aims to ensure a comprehensive understanding of IT Service Management (ITSM) concepts, covering crucial areas such as incident management, problem resolution, and change management. Participants will gain hands-on experience in navigating the ServiceNow platform, customizing workflows to adapt to specific organizational needs, and developing proficiency in ServiceNow development. The overall goal is to provide practical insights and real-world applications, enabling individuals to confidently apply their skills in various ServiceNow job roles upon completion of the training.
Prerequisites of ServiceNow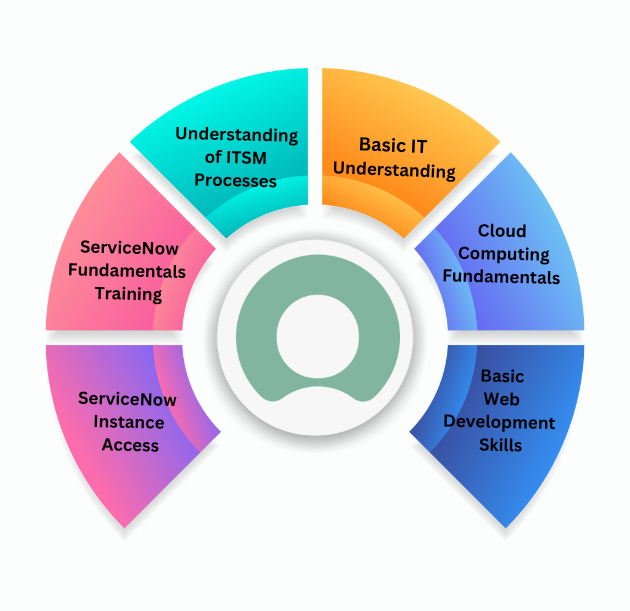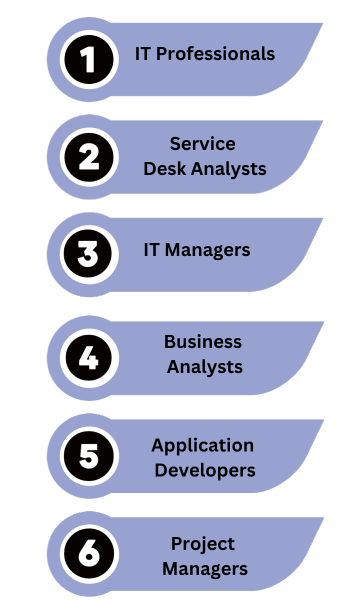 Who should learn the course?
ServiceNow Course Outline
Lamp Institute's ServiceNow Training in Hyderabad provides a comprehensive course designed to equip participants with essential skills for effectively utilizing the ServiceNow platform. The program begins with an introduction to ServiceNow, offering participants a foundational understanding of its purpose and features. As the course progresses, participants delve into hands-on exercises, learning to navigate the ServiceNow platform with ease and gaining practical insights into its user interface.
Participants acquire the skills to streamline business processes through automation and efficient workflow management. Lamp Institute's training program also emphasizes the customization capabilities of ServiceNow, enabling participants to adapt the platform to their organization's unique requirements. The course goes beyond theoretical concepts, incorporating real-world case studies and best practices, providing participants with practical insights that are invaluable in real-world ServiceNow implementations within organizations.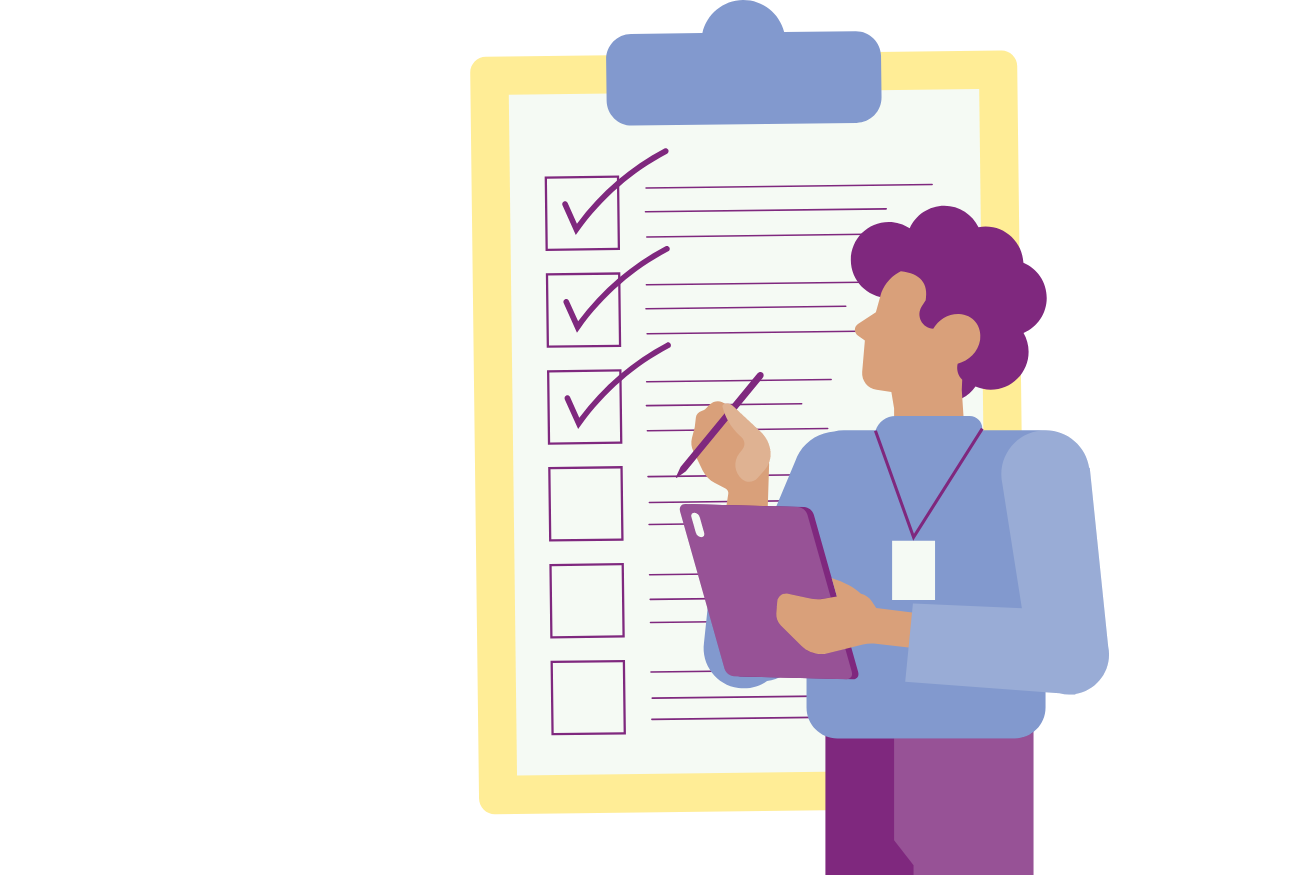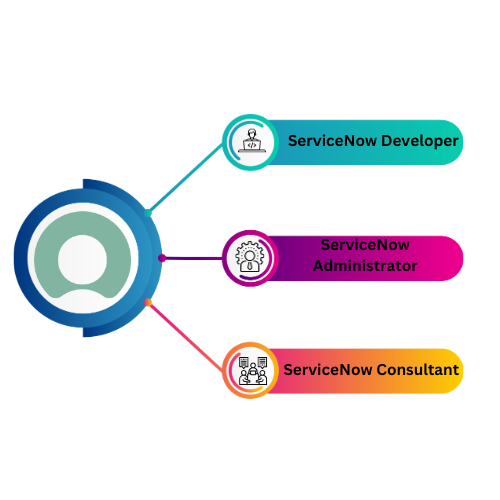 Lamp Institute's Placement Program for ServiceNow Training in Hyderabad stands as a testament to their commitment to providing holistic career support to participants. With a strong emphasis on practical skills and real-world application, Lamp Institute not only imparts technical expertise in ServiceNow but also ensures that participants are well-prepared for the professional landscape. The Placement Program includes industry-relevant projects, interview preparation, and resume building sessions, equipping participants with the tools needed to confidently enter the workforce.
Administrators oversee the configuration, maintenance, and optimization of the ServiceNow platform, ensuring smooth day-to-day operations.
IT Service Management (ITSM) Analyst
ITSM analysts focus on implementing and improving IT service processes using ServiceNow, addressing incidents, problems, and changes efficiently.
Developers design and create custom applications and modules on the ServiceNow platform, tailoring it to meet specific organizational requirements.
Consultants provide expert advice on the implementation and optimization of ServiceNow, guiding organizations in aligning the platform with their business goals.
Architects design the overall structure and framework of ServiceNow solutions, ensuring they align with enterprise architecture and long-term business objectives.
ServiceNow Project Manager
Project managers lead ServiceNow implementation projects, overseeing timelines, and budgets, and ensuring successful delivery of the platform.
Operations managers leverage ServiceNow to streamline IT processes, enhance efficiency, and ensure a high level of service availability.
Analysts analyze and interpret data from the ServiceNow platform, providing insights to support decision-making and continuous improvement.
Integrators specialize in connecting ServiceNow with other systems and applications, ensuring seamless data flow and interoperability.
Trainers educate internal teams or clients on ServiceNow best practices, usage, and updates, ensuring users are proficient in leveraging the platform for their roles.
Skills developed Post ServiceNow Training in Hyderabad
Proficiency in utilizing the ServiceNow platform for diverse business processes.
Proficiency in ServiceNow development, creating custom applications and modules.
Experience in automating workflows, contributing to streamlined and efficient business processes.
Ability to customize workflows to meet specific organizational needs, enhancing operational efficiency.
Understanding of essential IT Service Management (ITSM) concepts, including incident management and change management.
Knowledge of Configuration Management Database (CMDB) for effective management of IT assets.
Ability to integrate ServiceNow with other systems, ensuring seamless data flow across platforms.
Application of industry best practices and real-world insights in ServiceNow implementation.
ServiceNow Certifications
ServiceNow certification is really important in the IT world. It shows that you know how to use the ServiceNow platform effectively. Having this certification is like having a badge that says you understand IT Service Management and can work with ServiceNow in practical ways. When companies are looking to hire, they often prefer candidates with ServiceNow certification because it proves that you have the skills they need.
Testimonials Service Now Training in Hyderabad
I had a great experience with Lamp Institute's ServiceNow training. The trainers were knowledgeable and provided hands-on practical sessions that helped me gain a strong understanding of the platform.
Lamp Institute's ServiceNow training exceeded my expectations. The trainers were patient and took the time to explain complex concepts in a simplified manner. I feel confident in my ability to apply what I've learned in real-world scenarios.
I highly recommend Lamp Institute for ServiceNow training. The course material was comprehensive, and the trainers were highly skilled professionals who shared practical insights and best practices. I am now better equipped to tackle ServiceNow projects at my workplace.
Attending Lamp Institute's ServiceNow training was a game-changer for me. The trainers provided valuable industry insights and real-world examples, making the learning experience engaging and relevant. I can confidently say it was worth every penny.
Lamp Institute's ServiceNow training has been instrumental in advancing my career. The trainers had in-depth knowledge and were supportive throughout the learning process. The hands-on exercises and projects provided valuable practical experience. I would highly recommend this training to anyone looking to enhance their ServiceNow skills.
I recently completed Lamp Institute's ServiceNow training, and I am extremely satisfied with the quality of education I received. The trainers were experienced professionals who provided personal attention and guidance. The training has equipped me with the necessary skills to excel in my ServiceNow career.
Attending a ServiceNow course equips individuals with an enhanced skill set, providing in-depth knowledge and practical experience in utilizing the ServiceNow platform for IT service management.
Career Advancement Opportunities
Completion of the course enhances career prospects by making individuals more competitive in the job market, as many employers prioritize candidates with specialized training in ServiceNow.
Proficiency in ServiceNow is increasingly becoming an in-demand skill in the IT industry, as organizations prioritize digital transformation and efficient IT service management.
Professionals with ServiceNow skills often command competitive salaries due to the critical role they play in enhancing organizational IT processes.
Acquiring ServiceNow skills through a dedicated course increases employability, as businesses seek professionals who can effectively implement and manage the ServiceNow platform.
Industry Recognition and Certification
Completing a ServiceNow course often leads to industry-recognized certifications, validating the participant's expertise and providing a formal recognition of their skills, which is highly regarded by employers.
Market Trend in ServiceNow
Frequently Asked Questions