Tosca Training In Hyderabad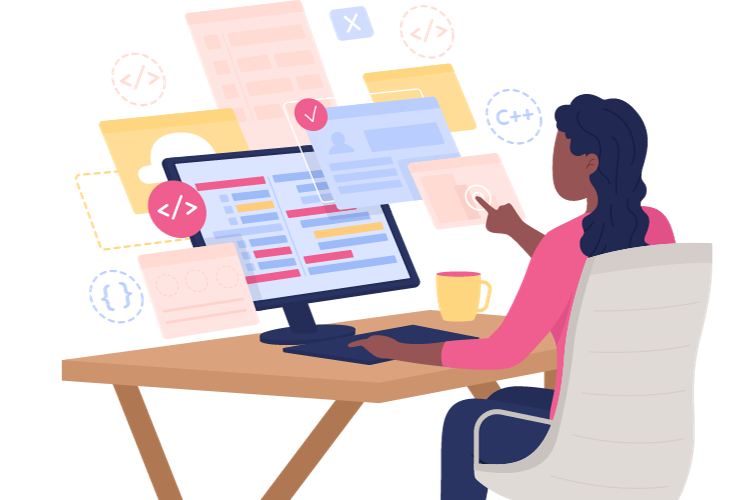 Tosca Yraining in Hyderabad (Online Course)
Tosca Training In Hyderabad
Tosca Training In Hyderabad
Comprehensive Tosca Training
Lamp Institute in Hyderabad provides a comprehensive Tosca course, covering all essential aspects of the test automation tool.
The course emphasizes practical, hands-on learning, allowing participants to gain real-world experience in using Tosca for test automation.
Industry-Relevant Curriculum
 The curriculum is designed to align with industry needs, ensuring that participants acquire skills that are directly applicable in the workforce.
 Lamp Institute offers flexible timings for the Tosca course, accommodating the schedules of working professionals and students.
 The institute supports participants in obtaining Tosca certifications, enhancing their credibility in the job market.
The course includes practical projects that simulate real-world scenarios, allowing participants to apply their Tosca skills in a practical setting.
 Lamp Institute offers job placement support, assisting participants in securing opportunities in organizations that require Tosca expertise.
Continuous Learning Resources
 Beyond the course duration, participants have access to continuous learning resources, keeping them updated on the latest developments in Tosca and test automation.
Lifetime Access to Course Material
Participants receive lifetime access to course materials, allowing them to revisit and review the content whenever needed, even after completing the course.
The primary objectives of Tosca training at Lamp Institute in Hyderabad are to equip participants with a comprehensive understanding of Tosca test automation tools and methodologies. The training aims to impart hands-on skills for effectively designing, executing, and maintaining automated test scenarios using Tosca. Participants will learn to navigate Tosca's features, create robust test scripts, and implement automation frameworks to enhance the efficiency of software testing processes. Through a combination of theoretical knowledge and practical application, the Tosca training at Lamp Institute aims to empower individuals to confidently and proficiently employ Tosca in real-world testing scenarios.
Prerequisites of Embedded Systems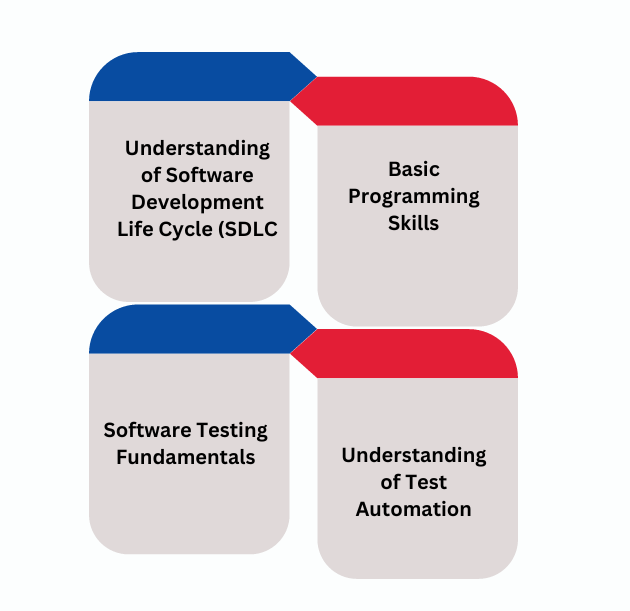 Who should learn the course?
Tosca Training Course Outline
The Tosca course offered by Lamp Institute is a comprehensive program designed to equip participants with the skills and knowledge needed to excel in the field of software testing. The course begins with a solid foundation in software testing principles, emphasizing the significance of automation. Participants delve into the intricacies of Tricentis Tosca, the primary tool for scriptless test case creation and end-to-end testing. The curriculum covers Model-Based Test Automation (MBTA), ensuring learners grasp the principles that enable them to adapt seamlessly to dynamic changes in application structures.
Throughout the course, Lamp Institute focuses on practical applications, incorporating hands-on exercises and real-world scenarios. Participants gain proficiency in utilizing Tosca for testing web, mobile, and API applications. The training also explores advanced topics such as integration with other development and testing tools, providing a holistic understanding of Tosca's capabilities. With a commitment to both theoretical knowledge and practical skills, Lamp Institute's Tosca course prepares individuals to tackle complex testing challenges in the ever-evolving landscape of software development.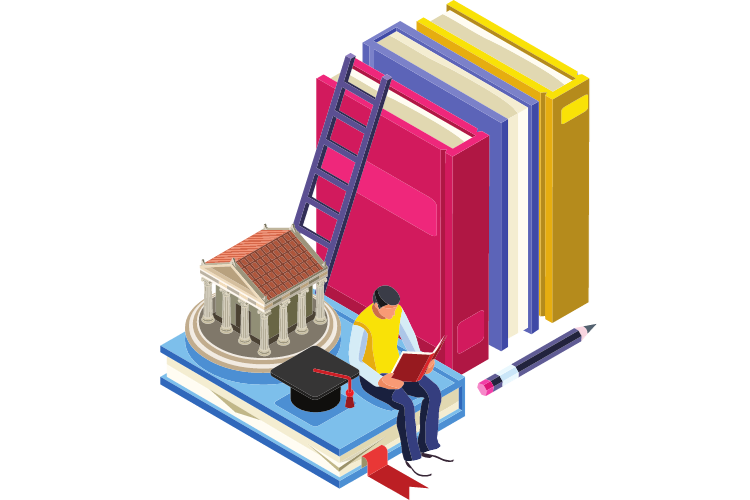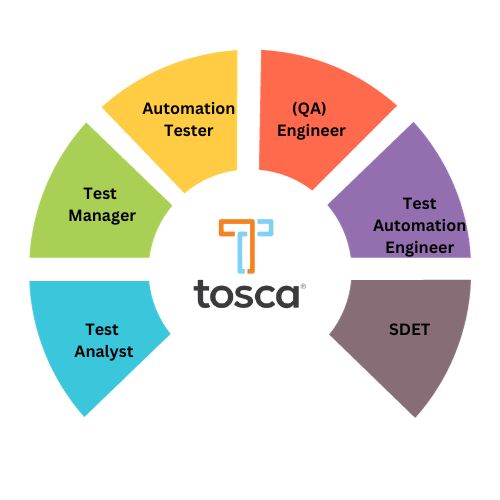 Lamp Institute's Placement Program for Tosca Training is designed to bridge the gap between learning and employment, providing participants with valuable opportunities to kickstart their careers in the software testing domain. The program focuses on honing the practical skills acquired during Tosca training sessions, ensuring that participants are well-prepared for the challenges of the industry.
Tosca professionals often take on the role of a Test Automation Engineer, responsible for designing, implementing, and maintaining automated test scripts using Tosca for efficient and reliable software testing.
 expertise is valuable for Quality Assurance (QA) Analysts who use the tool to perform end-to-end testing, ensuring that software applications meet specified requirements and quality standardTosca s.
Job roles as an Automation Tester involve utilizing Tosca to automate repetitive and manual testing processes, improving testing efficiency and reducing the time required for regression testing.
Tosca is commonly used by Software Testers to conduct functional and regression testing, identifying defects and ensuring the overall quality of software products.
Test Leads or Managers with Tosca proficiency oversee the planning and execution of automated testing strategies, ensuring that testing processes align with project goals and timelines.
Quality Assurance Engineer
Tosca plays a crucial role in the toolkit of Quality Assurance Engineers, enabling them to validate the functionality and performance of software applications through automated testing.
 In a DevOps environment, Tosca skills are beneficial for DevOps Engineers responsible for integrating automated testing into continuous integration and continuous delivery (CI/CD) pipelines
Tosca expertise is valuable for Test Architects who design and implement robust test automation frameworks, ensuring scalability and maintainability of automated test suites.
Tosca can be applied in Performance Testing roles, where professionals use the tool to simulate and analyze the performance of software applications under different conditions.
 Tosca is utilized by Quality Control Analysts to enforce quality control measures, ensuring that software products meet defined standards and specifications  through automated testing processes.
Skills developed post Tosca training In Hyderabad
Proficiency in using Tricentis Tosca for automated test case creation and execution.
Understanding of Model-Based Test Automation (MBTA) principles, enabling adaptability to changes in dynamic applications.
Proficiency in tracking, reporting, and analyzing test results using Tosca for effective test management.
Ability to conduct end-to-end testing across different platforms, including web, mobile, and API applications.
Understanding of how Tosca integrates with version control systems for efficient test case management.
Knowledge of utilizing Tosca in conjunction with other testing tools for versatile testing scenarios.
Knowledge of integrating Tosca with various development and testing tools for comprehensive test management.
Ability to apply acquired skills and knowledge in real-world testing situations, enhancing overall testing efficiency and effectiveness.
Tosca certification holds paramount importance in the realm of software testing as it validates a professional's proficiency in using Tosca, a leading test automation tool. Certification not only serves as a formal recognition of one's skills but also enhances credibility in the job market. With Tosca certification, individuals demonstrate their ability to efficiently design, execute, and manage automated test scenarios, contributing to streamlined testing processes within organizations. 
I had a great experience with the Tosca training at Lamp Institute in Hyderabad. The trainers were extremely knowledgeable and provided in-depth understanding of Tosca's features and functionalities.
The Tosca training at Lamp Institute was well-structured and covered all aspects of software testing using Tosca. I was able to apply the concepts learned in real-world projects with ease.
The practical approach taken in the Tosca training at Lamp Institute was highly beneficial. The hands-on exercises and real-life case studies helped me gain confidence in using Tosca effectively.
The trainers at Lamp Institute were patient and responsive, addressing all our queries and ensuring a clear understanding of Tosca. I highly recommend their Tosca training program in Hyderabad.
I attended the Tosca training at Lamp Institute and found it to be comprehensive and insightful. The trainers provided valuable tips and best practices for efficient testing using Tosca.
The Tosca training at Lamp Institute exceeded my expectations. The trainers' depth of knowledge and ability to explain complex testing concepts made the training sessions engaging and valuable.
Comprehensive Skill Development
Tosca training in Hyderabad ensures comprehensive skill development, covering all aspects of the test automation tool and equipping participants with the knowledge needed for effective implementation.
Hands-On Practical Experience
 Participants gain hands-on, practical experience in using Tosca, allowing them to apply their learning to real-world testing scenarios and bolstering their confidence in utilizing the tool.
 Tosca training in Hyderabad provides networking opportunities, allowing participants to connect with industry professionals, fellow learners, and experts, fostering collaboration and knowledge exchange.
Completion of Tosca training in Hyderabad opens doors to lucrative career opportunities, with certified professionals often commanding competitive salaries in recognition of their specialized skills and contributions to the software testing domain.
The training not only prepares individuals for immediate job roles but also sets the stage for continuous career growth. Tosca-certified professionals often find themselves on a trajectory for advancement within their organizations, taking on roles with increased responsibilities and leadership potential.
Tosca certification obtained through training in Hyderabad is globally recognized, providing professionals with the flexibility to pursue career opportunities not only in the local job market but also on an international scale.
Market Trend in Tosca Training
Frequently Asked Questions