Snowflake Training in Hyderabad
Snowflake Training Details - Online Classes
| | |
| --- | --- |
| Trainer Name | Mr. Dinesh Reddyvari (Certified Trainer) |
| Trainer Experience | 15+ Years |
| Course Duration | 45 Days |
| Timings | Monday to Friday (Morning to Evening) |
| Next Batch Date | 11th December, 8 PM IST (Monday) |
| Training Modes |  Online / Offline |
| Call us at:  | +91 95050 07755 |
| Email us at:  | info@lampinstitute.in |
| Demo Class Details:  | ENROLL FOR ann FREE DEMO CLASS |
Snowflake Training Curriculum
Snowflake Training in Hyderabad​
Lamp Institute's Snowflake training program covers a wide range of topics, from basic concepts to advanced features, ensuring participants gain a thorough understanding of the Snowflake platform.
Opportunities to work on collaborative projects, encouraging teamwork and providing experience in a collaborative data environment.
Practical, hands-on experience is crucial for learning any technology. Look for a training program that includes labs or exercises where participants can apply their knowledge in a real-world environment.
Lamp Institute offers ongoing support after the training is complete. This includes access to resources, forums and additional learning materials.
Flexibility in Learning Formats
Lamp Institute training program offers flexibility in how participants can access the material. This includes options for in-person classes, online courses, or a combination of both to accommodate diverse learning preferences
The training program Incorporates real-world case studies into the training which helps participants understand how Snowflake is used in practical scenarios and industries.
Regular assessments and feedback sessions are provided in order to help participants gauge their understanding of the material and identify areas for improvement.
Lamp Institute offers additional career support services such as resume reviews, interview preparation, or job placement assistance to help participants transition into roles that utilize their newly acquired skills.
Certification Preparation
Preparation for Snowflake certifications, ensuring participants are equipped with the knowledge and skills to achieve industry-recognized certifications.
The Snowflake Training program aims to equip participants with a comprehensive skill set to effectively leverage the capabilities of the Snowflake data platform. The objectives include providing a thorough understanding of Snowflake's architecture, data loading, querying, and optimization techniques. Through hands-on labs, industry-relevant projects, and interactive sessions, participants gain practical experience in applying Snowflake to real-world scenarios. The training also focuses on preparing individuals for Snowflake certifications, ensuring they are well-versed in the latest platform features and can implement solutions with a strong emphasis on security and compliance.
Prerequisites of Snowflake Course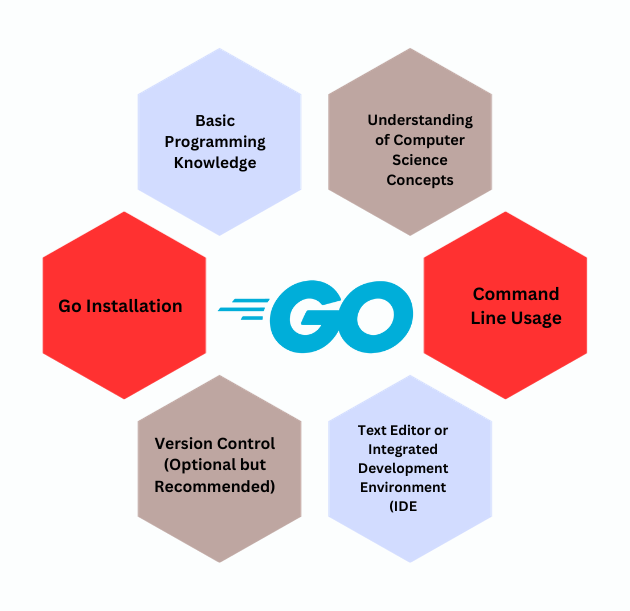 Who should learn the course?
The Snowflake Course at Lamp Institute provides a comprehensive and hands-on learning experience tailored to individuals seeking expertise in cloud-based data management. The course begins with an exploration of Snowflake's foundational concepts, introducing participants to its unique architecture and capabilities. Students gain practical skills in data loading, querying, and optimization, acquiring proficiency in navigating the Snowflake environment.

As the course progresses, participants delve into advanced topics such as Snowflake architecture, security measures, and best practices for efficient data management. Real-world applications are emphasized through industry-relevant case studies, enabling learners to apply their knowledge in diverse business scenarios.
The curriculum also covers data sharing and collaboration features, preparing participants for teamwork in a professional setting. Upon completion, participants emerge with a solid understanding of Snowflake, making them proficient in data analytics and positioning them as valuable assets in the evolving landscape of cloud-based data solutions.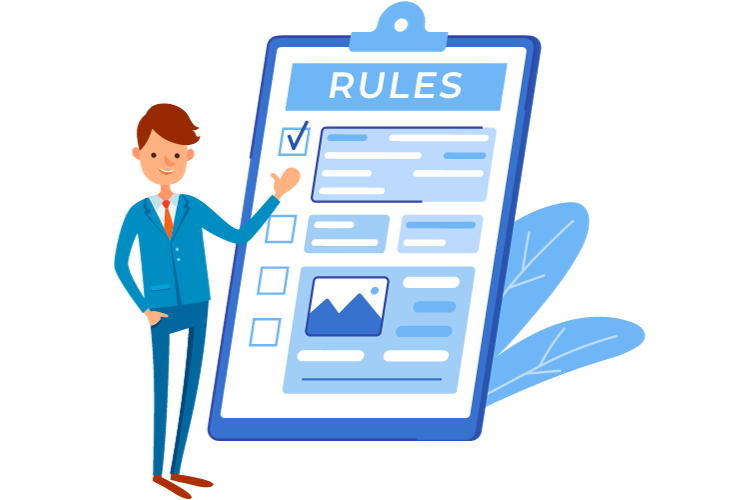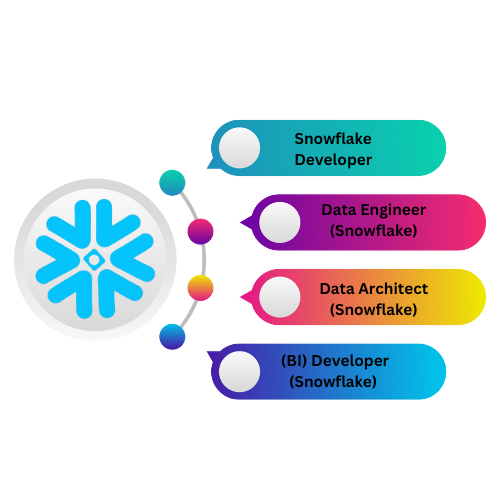 At Lamp Institute, we go the extra mile to help you land the right job after completing your Snowflake training. Our Placement Program is designed to connect you with top companies looking for skilled individuals like you. We work closely with a network of employers, giving you the chance to showcase your Snowflake skills in interviews and practical assessments.
Snowflake Training in Hyderabad​
Responsible for Design and develop data solutions using Snowflake, including data modeling, loading, and transforming processes.
Build and maintain data pipelines, ensuring the efficient flow of data within Snowflake data warehouses.
Database Administrator (DBA)
Manage and optimize Snowflake databases, overseeing aspects like security, access, and performance.
Business Intelligence Analyst
Utilize Snowflake for data analysis, generating actionable insights to support business decision-making.
Design scalable and efficient data architectures on the Snowflake platform to meet organizational needs.
Specialize in integrating Snowflake with cloud platforms and designing cloud-based data solutions.
Architect end-to-end data solutions, considering scalability and efficiency, with a focus on Snowflake.
Provide expertise to organizations in implementing, optimizing, and troubleshooting Snowflake solutions.
Educate teams on Snowflake best practices, usage, and the implementation of data solutions.
Freelance Snowflake Specialist
Offer specialized services on a freelance basis, helping businesses with their unique Snowflake-related needs.

Skills developed post Snowflake Training in Hyderabad​
Knowledge of advanced data warehousing concepts and the intricacies of the Snowflake cloud data platform.
Proficiency in executing data loading, querying, and optimization tasks within the Snowflake environment.
Understanding of Snowflake's unique architecture and how to leverage it for scalable and flexible data solutions.
Ability to apply Snowflake skills in real-world scenarios, drawing insights from industry-relevant case studies.
Knowledge of data sharing and collaboration features, enabling effective teamwork in a Snowflake environment.
Proficiency in implementing security and access control measures to maintain data integrity and compliance.
Ability to optimize query performance and enhance overall efficiency using Snowflake's built-in tools.
Awareness of strategies to optimize costs associated with Snowflake usage, including effective resource utilization without compromising performance.
Snowflake Training in Hyderabad​
In today's tech-driven job market, certification plays a pivotal role in establishing the credibility and proficiency of individuals in specific domains. For professionals in data warehousing and the Snowflake cloud data platform, certification serves as a key differentiator, highlighting their specialized skills and knowledge.
Lamp Institute, recognizing the value of certification, provides a post-completion certification program for its Snowflake training in Hyderabad. This certification not only validates participants' understanding of advanced data warehousing concepts and Snowflake intricacies but also signifies their capability to leverage this knowledge in practical scenarios.
Snowflake Training in Hyderabad​
The Snowflake training at Lamp Institute in Hyderabad exceeded my expectations. The instructors were highly knowledgeable and made complex concepts easy to understand. I now feel confident in using Snowflake for advanced data analytics
I highly recommend Lamp Institute for Snowflake training in Hyderabad. The course structure was well-organized, and the hands-on practice helped me grasp the concepts effectively. The trainers were patient and provided excellent guidance throughout the program.
The Snowflake training at Lamp Institute completely changed my career.. The practical approach of the course and the real-world examples shared by the instructors made learning Snowflake enjoyable. I can now apply these skills in my professional role with confidence.
I am extremely satisfied with the Snowflake training I received at Lamp Institute, Hyderabad. The trainers were experienced and approachable, making the learning process interactive and engaging. This course has significantly improved my data management capabilities using Snowflake
Lamp Institute's Snowflake training in Hyderabad was exactly what I needed to enhance my data analytics skills. The comprehensive curriculum, hands-on projects, and dedicated instructors helped me grasp Snowflake's intricacies, making me proficient in leveraging its capabilities for our organizational data needs.
I finished my Snowflak course at the LAMP Institute in Hyderabad. These are some of the best-integrated courses designed for working professionals. I found the Snowflake course was a great option for those new to Snowflake because it covered all industry standards and had a current syllabus.
Snowflake Training in Hyderabad​
Opens doors to various career paths, including data engineering and business intelligence, paving the way for career advancement.
Gain practical experience through hands-on labs and projects, applying your knowledge to real-world situations.
Certification Recognition
Earn an industry-recognized certification upon course completion, showcasing your expertise with the Snowflake platform.
Connect with instructors, industry professionals, and peers during the course, expanding your professional network in data management and analytics.
Gain a competitive edge in the job market by acquiring in-demand skills, making you stand out to employers seeking professionals with expertise in data warehousing and analytics.
Develop strong problem-solving skills through practical applications, enabling you to troubleshoot issues and optimize data processes effectively.
Frequently Asked Questions