Azure Data Factory Training In Hyderabad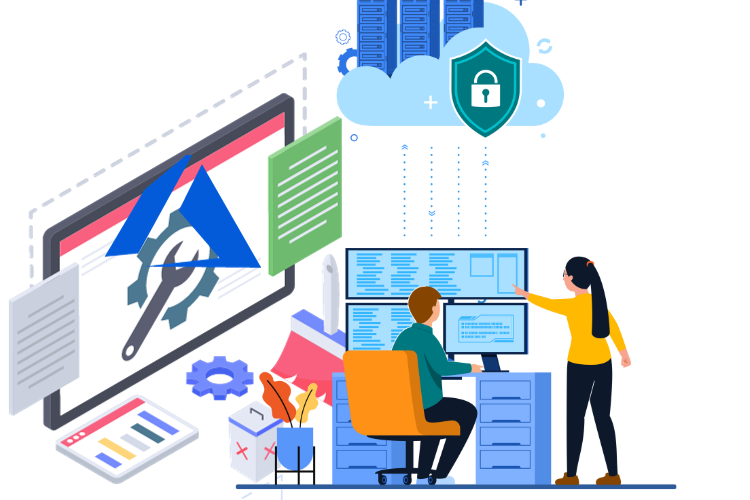 Azure Data Factory Training In Hyderabad - Online Training
Trainer Name
Mr. Kalyan (Certified Trainer)
Trainer Experience
10+ Years
Course Duration
3 Months
Timings
Monday to Friday (Morning to Evening)
Next Batch Date
30th September 2023; 09:00 AM
Training Modes
Classroom [HYDERABAD] / Offline
Call us at: 

+91 95050 07755

Email us at: 
info@lampinstitute.in
Demo Class Details: 
ENROLL FOR A FREE DEMO CLASS
Azure Data Factory Course Curriculum
Lamp Institute's Azure Data Factory training in Hyderabad covers a wide range of topics, ensuring participants gain a solid understanding of the key concepts and tools within Azure Data Factory.
The training program emphasizes practical learning, providing participants with hands-on experience in working with Azure Data Factory. This approach helps bridge the gap between theory and real-world application
Customized Learning Paths
Practical, hands-on training sessions with real-world projects and industry-relevant assignments to reinforce theoretical knowledge and enhance practical skills.
Lamp Institute incorporates real-world use cases into the training modules, enabling participants to understand how Azure Data Factory is applied in practical scenarios. This approach enhances the applicability of the skills learned.
Interactive Learning Environment
The training sessions are interactive, fostering a collaborative learning environment. Participants have the opportunity to engage with instructors and peers, promoting a dynamic and engaging learning experience.
Industry-Relevant Projects
Lamp Institute includes industry-relevant projects as part of the training program. This allows participants to apply their knowledge in simulated real-world projects, preparing them for challenges they may encounter in their professional roles.
Flexible Schedule Options
Recognizing the diverse needs of participants, Lamp Institute offers flexible scheduling options for Azure Data Factory training in Hyderabad. This accommodates working professionals and individuals with varying time constraints.
Lamp Institute is committed to supporting participants even after the training is completed. This may include access to resources, forums, or additional guidance to ensure continued success and skill development in the realm of Azure Data Factory.
Lamp Institute goes beyond technical training by offering career guidance sessions. This includes resume building, interview preparation, and insights into the current job market, helping participants enhance their employability.
What is Azure Data Factory ?
The learning objectives of the Azure Data Factory training in Hyderabad offered by Lamp Institute are designed to equip participants with a comprehensive skill set in the realm of data engineering. Participants will gain a deep understanding of the fundamental concepts of Azure Data Factory, including data integration, data transformation, and orchestrating complex workflows.  
The training aims to provide hands-on experience, enabling participants to proficiently navigate the Azure Data Factory environment, design effective data pipelines, and troubleshoot common challenges. Additionally, the training emphasizes practical application through industry-relevant projects, ensuring that participants can seamlessly apply their knowledge in real-world scenarios.
Prerequisites of Azure data factory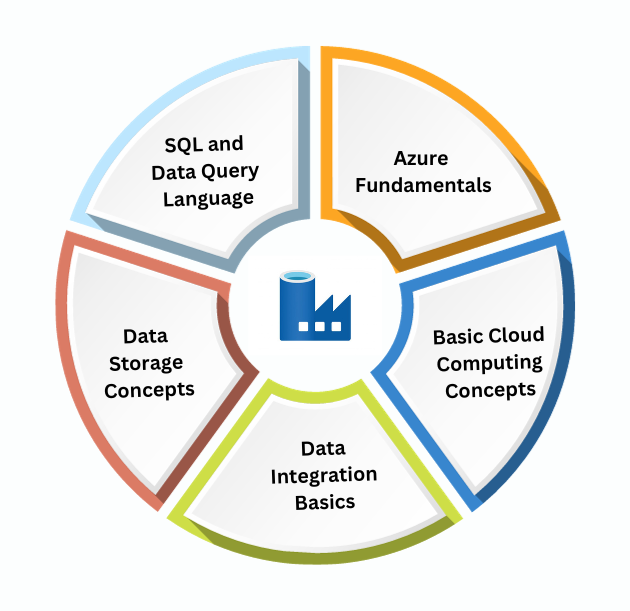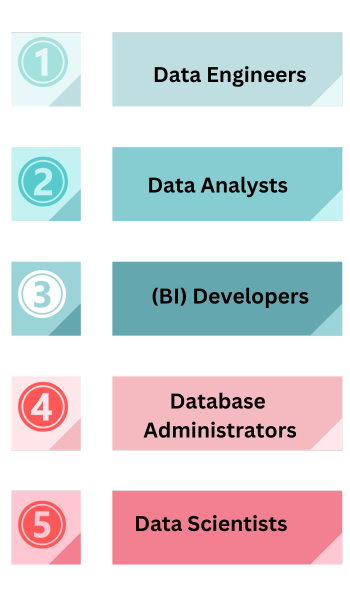 Who should learn the course?
Azure Data Factory Course Outline
Lamp Institute's Azure Data Factory course provides a comprehensive overview of Microsoft's cloud-based data integration service, equipping participants with the skills necessary to harness the power of Azure Data Factory effectively. 
The course begins with a solid foundation in data integration concepts, guiding participants through the intricacies of designing and deploying data pipelines using the intuitive visual interface of Azure Data Factory.
Participants delve into industry best practices for data movement, mastering the art of optimizing performance and reliability in data integration workflows. 
By the end of the program, participants emerge well-prepared to tackle diverse data integration challenges and contribute effectively to real-world projects, making Lamp Institute's Azure Data Factory course a valuable asset for those aspiring to excel in the dynamic field of cloud-based data solutions.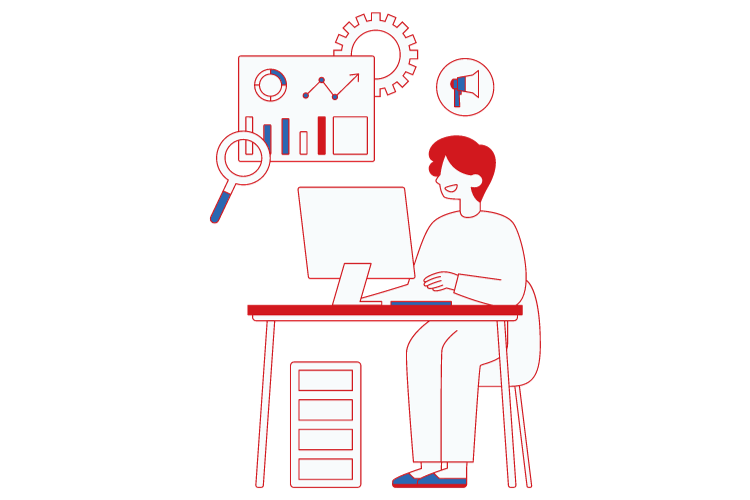 Lamp Institute provides a comprehensive Placement Program for Azure Data Factory to equip students with the necessary skills and resources for successful career placement. The program is designed to bridge the gap between academic learning and industry requirements, ensuring that participants are well-prepared for the competitive job market in the field of embedded systems.
Designs and manages data processing systems using Azure Data Factory.
Creates processes to Extract, Transform, and Load data using Azure Data Factory.
Designs the overall structure and flow of data within an organization using Azure Data Factory.
Uses Azure Data Factory to extract and transform data for Business Intelligence and reporting.
Builds scalable and flexible data solutions in the Azure cloud using Azure Data Factory.
Data Integration Specialist
Focuses on integrating data from various sources using Azure Data Factory
Manages and orchestrates complex data workflows for large-scale data processing using Azure Data Factory.
Streamlines the loading and transformation of data into data warehouses using Azure Data Factory.
Utilizes Azure Data Factory to access, transform, and analyze data for insights.
Machine Learning Engineer
Prepares data for machine learning models using Azure Data Factory, facilitating the development and deployment of predictive models.
Proficiency in designing and deploying data pipelines using Azure Data Factory's visual interface.
Proficiency in data orchestration, enabling the efficient management of complex data workflows.
Understanding of essential data transformation techniques for effective manipulation and processing of data.
Knowledge of industry best practices for data movement, ensuring optimal performance and reliability.
Ability to monitor and manage Azure Data Factory pipelines to maintain data integrity.
Knowledge of practical implementation, allowing participants to apply Azure Data Factory skills to real-world challenges.
Understanding of diverse data integration patterns for seamless integration in various scenarios.
Ability to leverage Azure Data Factory tools for integration with different data sources, both on-premises and in the cloud.
Azure Data Factory Certifications
Certifications hold significant importance for professionals working with Azure Data Factory as they validate and showcase a person's expertise in using this powerful data integration tool. Microsoft offers certifications like the "Azure Data Engineer Associate," which specifically focuses on skills related to Azure Data Factory. 
Achieving these certifications not only demonstrates a comprehensive understanding of Azure Data Factory but also provides a recognized credential that can enhance career opportunities.
Lamp Institute stands out by offering participants an industry-recognized certification upon completing their courses. This certification not only signifies the successful acquisition of skills but also serves as a valuable credential, bolstering the professional profiles of individuals in the job market.
I had a wonderful experience with the Azure Data Factory training at Lamp Institute in Hyderabad. The instructor's knowledge and expertise were impressive, and the hands-on labs helped solidify my understanding of the concepts. Highly recommend it!
The Azure Data Factory training at Lamp Institute exceeded my expectations. The course material was well-structured, the trainers were highly knowledgeable and supportive, and the practical sessions were invaluable in gaining hands-on experience. Definitely worth it!
I attended the Azure Data Factory training at Lamp Institute, and it was a game-changer for my career. The training covered all the essential aspects, and the trainers provided real-world examples and use cases that were highly relevant. I highly recommend Lamp Institute for Azure Data Factory training.
Lamp Institute's Azure Data Factory training was top-notch. The instructors were patient and explained complex concepts in a simple and understandable manner. The training helped me gain the skills I needed to excel in my job as a data engineer. Thank you, Lamp Institute!
I had an amazing learning journey with Lamp Institute. The trainers had a deep understanding of Azure Data Factory Course and they explained concepts using practical examples. The institute also provided placement assistance, and I am happy to say that I secured a job in a reputed company soon after completing the training. Thanks, Lamp Institute!
I can confidently say that Lamp Institute's Azure Data Factory training in Hyderabad is among the best. The trainers were knowledgeable, friendly, and always ready to help. The training not only helped me understand Azure Data Factory but also provided practical insights for implementing data integration solutions efficiently. Highly recommended!
High Demand in the Industry
Azure Data Factory skills are in high demand across industries, with organizations increasingly relying on data-driven decision-making. Completing the course enhances your employability and opens doors to a wide range of job opportunities.
Professionals with expertise in Azure Data Factory often command competitive salaries due to the specialized nature of their skills. The course equips you with the knowledge and hands-on experience necessary to negotiate competitive compensation packages in the job market.
Career Growth Opportunities
Acquiring Azure Data Factory skills positions you for career growth within the rapidly evolving field of data engineering. The course covers essential concepts and hands-on practices, ensuring you are well-prepared to take on more challenging roles and responsibilities.
Completing the Azure Data Factory course from a reputable institution, such as Lamp Institute, provides industry-recognized certification. This certification adds credibility to your skill set, making you stand out to employers during job searches.
Versatility in Data Management:
Azure Data Factory is a versatile tool that allows you to manage and transform data across various sources and formats. The course enables you to develop proficiency in designing and implementing data pipelines, making you a valuable asset for organizations dealing with diverse data sets.
Innovation and Efficiency
Learning Azure Data Factory equips you with the knowledge to create innovative and efficient data workflows. This skill is crucial for organizations seeking to optimize their data processing and analytics capabilities.
Frequently Asked Questions