Angular Training in Hyderabad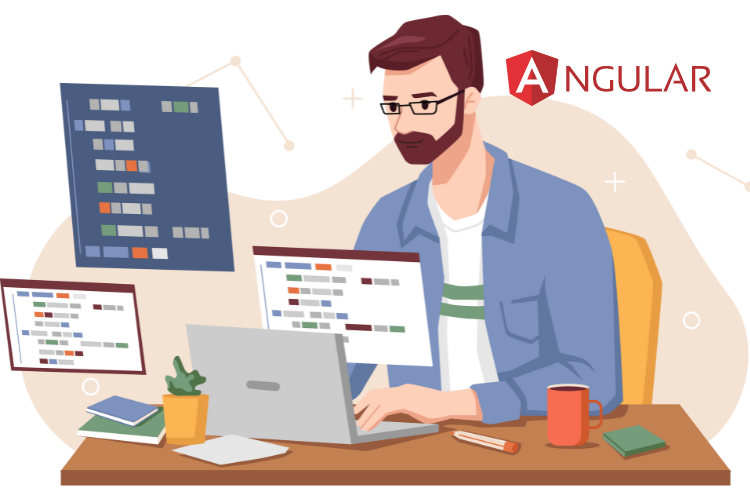 Angular Training in Hyderabad(Online Course)
Trainer Name
Mr. Sayyed ( Certified Trainer )
Trainer Experience
12 Years
Course Duration
50 Days
Timings
Monday to Friday (Morning & Evening)
Next Batch Date
30th October 2023 AT 07:00 AM
Training Modes
Classroom & Online
Call us at: 

+91 95050 07755

Email us at: 
info@lampinstitute.in
Demo Class Details: 
ENROLL FOR A FREE DEMO CLASS
Angular Training in Hyderabad
Angular Training in Hyderabad
Lamp Institute's Angular training in Hyderabad covers a comprehensive curriculum, ensuring a thorough understanding of Angular framework fundamentals and advanced concepts.
The training program is led by experienced instructors with a deep understanding of Angular development, providing students with valuable insights and practical knowledge.
Project Guidance and Code Reviews
Participants receive personalized project guidance and code reviews from experienced mentors, ensuring that they not only write functional code but also follow best practices and coding standards.
Interactive Learning Environment
The training fosters an interactive learning environment, encouraging active participation, discussions, and collaborative problem-solving among participants.
Industry-Relevant Case Studies
Real-world case studies are integrated into the training, allowing students to analyze and solve challenges commonly faced in the industry, enhancing their problem-solving skills.
Lamp Institute keeps its training materials and practices up-to-date with the latest Angular versions, ensuring that participants are well-versed in the most recent features and best practices.
Practical workshops are conducted to reinforce theoretical concepts, providing hands-on experience in building Angular applications and addressing common development scenarios.
Lamp Institute supports participants in their career goals by offering job placement assistance, which may include resume reviews, interview preparation, and connections with potential employers in the Angular development field.
Continuous Assessment and Feedback
Regular assessments and constructive feedback are integral to the training program, allowing participants to track their progress, identify areas for improvement, and refine their skills throughout the course.
The learning objectives of Angular training in Hyderabad are designed to equip participants with a solid understanding of the Angular framework, enabling them to proficiently develop dynamic web applications. Through a comprehensive curriculum, participants will learn the fundamentals of Angular, including its architecture, components, and data-binding mechanisms. The training aims to impart practical skills by engaging participants in hands-on projects, workshops, and real-world case studies. By the end of the training, participants are expected to have the knowledge and practical experience necessary to build scalable and maintainable Angular applications, positioning them for success in the field of front-end web development.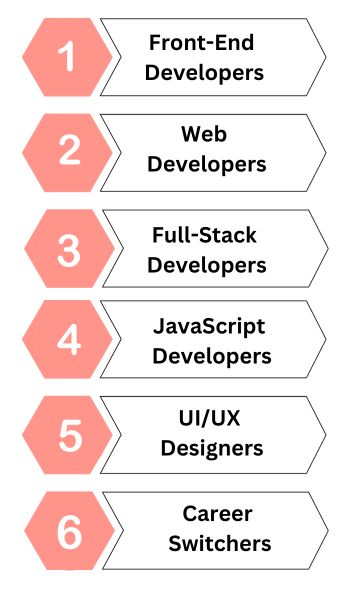 Who Should Learn the course?
The Angular training program at Lamp Institute in Hyderabad offers a comprehensive learning experience for individuals seeking proficiency in web development with this powerful framework. Beginning with the basics, the course introduces participants to Angular's fundamental concepts, such as components, modules, and TypeScript programming. As the training progresses, students delve into advanced topics like data binding, services, and routing, gaining practical skills in building dynamic single-page applications.
Throughout the course, participants not only learn the theoretical Concepts of Angular but also engage in practical workshops and collaborative projects. The emphasis on hands-on experience, coupled with a focus on industry-relevant best practices, ensures that students are well-prepared to tackle real-world challenges in Angular development. The training's comprehensive nature, covering everything from basic principles to advanced techniques, positions participants for success in creating scalable, responsive, and feature-rich web applications using Angular.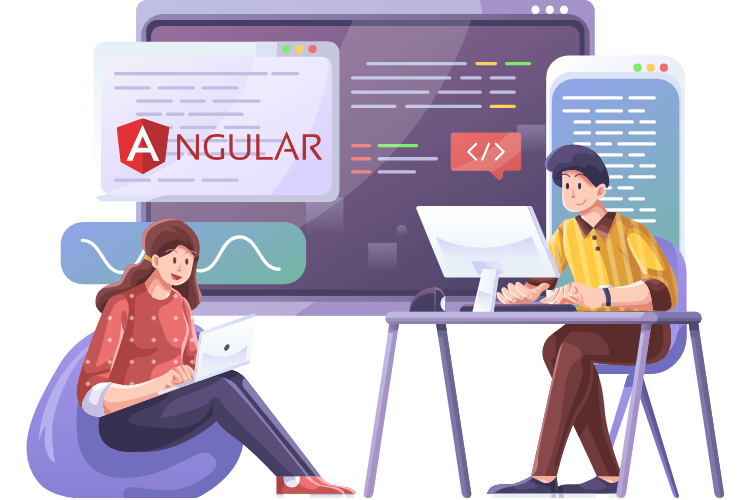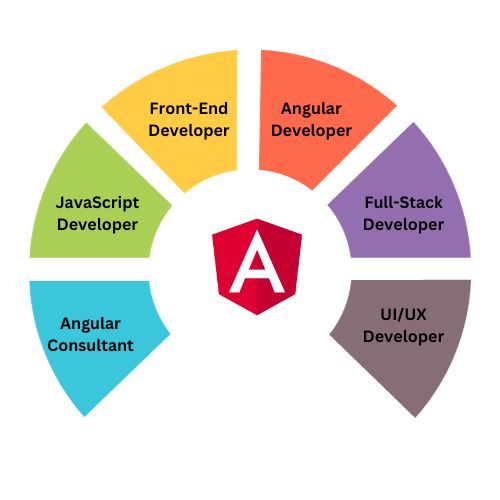 Lamp Institute's placement program for Angular training in Hyderabad goes beyond equipping participants with technical skills, aiming to bridge the gap between education and employment. The institute understands the importance of practical experience in securing a position in the competitive field of web development. Through personalized resume reviews, interview preparation sessions, and connections with potential employers, Lamp Institute actively supports participants in their job placement endeavors. By providing a holistic approach to career development, Lamp Institute aims to empower its Angular training graduates with the tools and resources needed to succeed in the job market.
Specializes in creating dynamic and responsive web applications using the Angular framework, implementing features and functionality based on project requirements.
Focuses on building the user interface and user experience of web applications, utilizing Angular skills to enhance interactivity and responsiveness.
Web Application Developer
Designs and develops robust web applications, leveraging Angular for client-side development and ensuring seamless user interactions.
Collaborates with design teams to implement user interface designs, employing Angular to bring interactive and visually appealing features to life.
Single Page Application (SPA) Developer
Specializes in crafting single-page applications that load dynamically, utilizing Angular's capabilities for efficient rendering and smooth user experiences.
Works extensively with JavaScript, with a specific focus on Angular for building scalable and modular web applications.
Provides expert guidance on Angular best practices, architecture, and solutions, offering consultancy services to organizations looking to optimize their Angular-based projects.
Plays a crucial role in the development team, responsible for creating the front-end architecture of web applications using Angular to ensure high performance and user satisfaction.
Leads development teams, providing technical direction, overseeing Angular-based projects, and ensuring adherence to coding standards and best practices.
Full Stack Developer with Angular
Possesses proficiency in both front-end (Angular) and back-end technologies, contributing to the entire web application development stack for end-to-end project implementation.
Skills developed Post Angular Training in Hyderabad
Proficiency in building dynamic and interactive web applications using Angular.
Ability to implement two-way data binding and create modular components for efficient front-end development.
Understanding of TypeScript, enabling effective programming within the Angular framework.
Knowledge of responsive design principles for creating applications that adapt seamlessly to various devices.
Experience in using version control systems, particularly Git, for collaborative coding practices.
Capability to work with HTTP client services and observables for effective communication with backend servers.
Mastery of form creation in Angular, including both reactive and template-driven approaches.
Many more skills developed post-angular training, including authentication implementation, routing, and adherence to best practices for scalable and maintainable code.
Angular certification holds paramount importance in the field of web development as it serves as a tangible validation of an individual's proficiency in leveraging the Angular framework. In a competitive job market, employers often seek candidates who have demonstrated expertise through certifications, providing a reliable measure of a developer's skills and knowledge. Ultimately, Angular certification is a valuable asset that opens doors to new career opportunities and establishes individuals as qualified experts in the dynamic and evolving realm of front-end web development.
Hi, I'm from Mumbai. I joined the online course and the trainers were very helpful. I was able to clarify doubts and learn HTML, and CSS, as I knew these programming languages there helped me gain confidence in learning these skills. The best thing about the online course trainers is that they help you to understand the concepts and then explain them in simple language.
Hi, I'm Lepakshi. I want to share my journey with you all. Once you have the basics down, you can learn more advanced techniques and create great websites. In the lamp institute Angular placement program, You will also learn how to build a website using a content management system (CMS). By the end of this training, you will be able to create a website with a CMS. You will also be able to understand how to edit the files that the CMS uses.
I have attended the classroom program of the Angular course conducted by the lamp institute. I was really excited to learn and the training was excellent. The teaching method was perfect and the trainer was really helpful. I would like to recommend this training to everyone who wants to learn web designing. Thank you for a wonderful training.
Hi, I'm Arun. I came from Kerala to take a course in Angular in Hyderabad. The training is amazing. Thanks to all of the trainers. I am grateful to them for their hard work and for making my dream come true. To get placed in an MNCs was finally true last year.
If you want to earn money in the IT Sector, you can choose this profession. This is one of the best career options in the IT industry. You can get a decent salary by joining this profession. If you want to become a web developer or an Angular developer, you need to know a few programming languages. All these requirements for a job you can learn at Lamp Institute. I have shared this all with my experience with this trainers institute. This institute is one of the best in Hyderabad.
Hi all, I'm John from Kolkata. I completed my B.Com with good grades but still, I was unable to find a decent job so my friend recommended me to this institute, and joining this institute saved my life from being unemployed to a happy employed individual. Programming has become my passion after completing an angular course from Lamp Institute.
Completing the Angular course increases your employability, as it equips you with sought-after skills in Angular development, making you a valuable asset to potential employers.
Practical Skill Development
The course focuses on hands-on projects and real-world case studies, ensuring that participants gain practical experience in building dynamic web applications using Angular.
Stay Current in Web Development
Angular is a widely-used and continuously evolving framework. Taking the course helps you stay current with the latest trends and best practices in web development.
Whether you're starting your career or looking to advance, the Angular course provides a solid foundation for front-end development roles, opening doors to new career opportunities.
Build Scalable Applications
Learn how to create scalable and modular applications with Angular, improving your ability to contribute to projects that require robust and maintainable code.
Joining an Angular training program connects you with a community of learners and professionals, fostering networking opportunities and collaboration within the web development industry.
Market Trend in Angular Training in Hyderabad
Frequently Asked Questions