Business Analyst Course In Hyderabad
Business Analyst Course In Hyderabad
| | |
| --- | --- |
| Trainer Name | Mr. Sri Ram (Certified Trainer) |
| Trainer Experience | 15+ Years |
| Course Duration | 1 Months |
| Timings | Monday to Friday (Morning to Evening) |
| Next Batch Date | 11th December 2023; 09:00 AM |
| Training Modes |  Online / Offline |
| Call us at:  | +91 95050 07755 |
| Email us at:  | info@lampinstitute.in |
| Demo Class Details:  | ENROLL FOR A FREE DEMO CLASS |
Business Analyst Course In Hyderabad
Business Analyst Course In Hyderabad
Lamp Institute in Hyderabad provides a well-rounded Business Analyst training program covering key concepts, methodologies, and tools essential for success in the field.
Industry-Relevant Content
The training content is designed to align with current industry trends and standards, ensuring that participants gain practical knowledge applicable to real-world business scenarios.
The institute boasts a team of experienced and knowledgeable instructors who bring a wealth of practical experience to the training sessions, enhancing the learning experience for participants.
In addition to technical skills, the training program places emphasis on developing essential soft skills such as communication, critical thinking, and problem-solving, which are crucial for success in a business analyst role.
Lamp Institute provides support for participants seeking employment opportunities post-training, including resume building, interview preparation, and networking opportunities with industry professionals.
Flexible Learning Options
Recognizing the diverse needs of participants, the institute offers flexible learning options, including online and offline classes, to accommodate varying schedules and preferences.
Latest Tools and Technologies
The training covers the use of the latest business analysis tools and technologies, ensuring that participants are well-versed in the tools commonly used in the industry.
Lamp Institute facilitates networking events, workshops, and guest lectures, providing participants with the chance to connect with industry experts, potential employers, and fellow business analysts.
Lifetime Access to Resources:
Participants receive ongoing access to course materials, updates, and a community platform, enabling them to stay connected with the institute and continue their learning journey even after completing the training.
What is Business Analyst ?
The Business Analyst course at Lamp Institute in Hyderabad focuses on giving participants the skills they need to excel in the business analysis field. The main goals are to teach a solid understanding of business analysis concepts, methods, and tools, helping participants tackle complex business challenges. The course also emphasizes improving technical know-how and soft skills like communication and critical thinking. Lamp Institute aims to get participants ready for industry certifications, providing hands-on projects for practical experience and networking opportunities for professional connections. 
Prerequisites of Business Analyst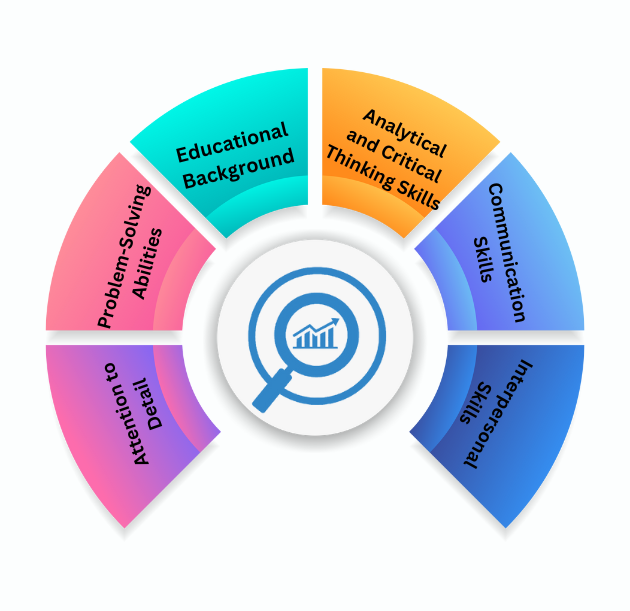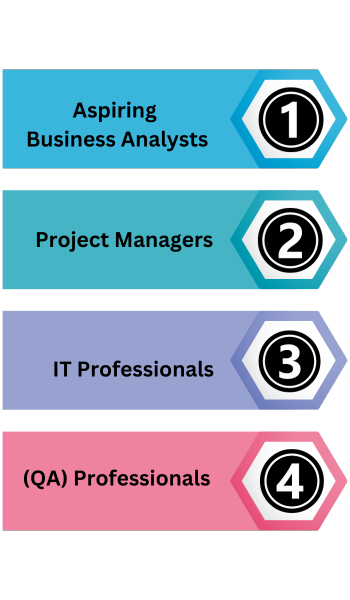 Who should learn the course?
Business Analyst Course Outline
Lamp Institute's Business Analyst Training offers a comprehensive and industry-focused program designed to equip participants with the essential skills for a successful career in business analysis. The course begins with a foundational module, introducing students to key business concepts and the role of a Business Analyst. As the training progresses, participants delve into in-depth sessions on requirement gathering, documentation, and the creation of visual models, providing them with practical tools to analyze and enhance business processes.
The curriculum is carefully crafted to include hands-on exercises, case studies, and exposure to relevant industry tools, ensuring that participants gain practical experience and are well-prepared to tackle real-world business challenges. Whether through traditional classroom training or online sessions, Lamp Institute's Business Analyst Training is designed to cater to diverse learning preferences, fostering a dynamic and engaging learning environment.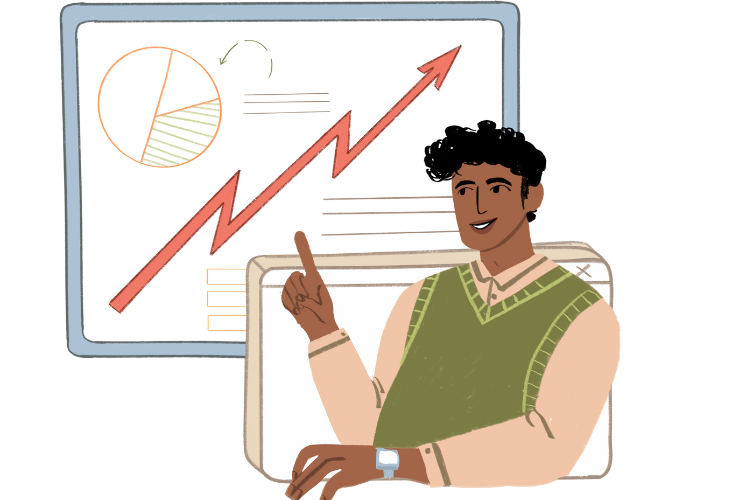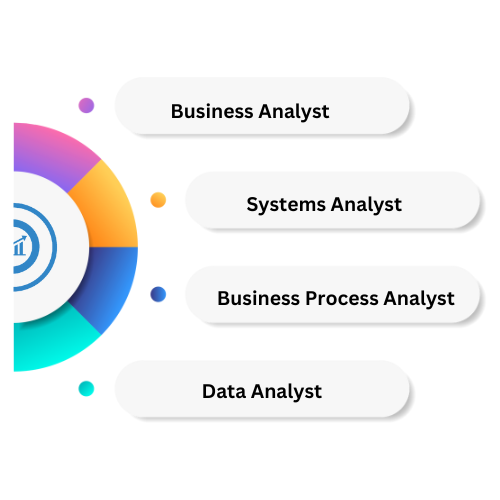 Lamp Institute takes pride in its thorough Placement Programme, which is designed to help Business Analyst training participants make successful job transfers. The institution recognises the necessity of bridging the gap between education and work and, as such, lays a significant emphasis on providing effective assistance to individuals seeking job prospects. The Placement Programme comprises resume-building seminars, interview preparation sessions, and personalized career counseling to prepare participants for a competitive employment market.
Business analysts play a key role in understanding and documenting the requirements of a project, ensuring that all stakeholders have a clear and common understanding of what needs to be achieved.
They analyze and evaluate existing business processes, identifying areas for improvement and efficiency gains. Business analysts work towards optimizing workflows to enhance overall business performance.
 Business analysts often work with data to identify trends, patterns, and insights that can inform business decision-making.
 Business analysts bridge the gap between business needs and technology solutions by analyzing systems, defining requirements, and ensuring that IT solutions align with business objectives.
 In some cases, business analysts take on project management responsibilities, overseeing the planning, execution, and completion of projects, ensuring they meet business goals and deadlines.
Communication Facilitator
 Business analysts act as intermediaries between technical teams and business stakeholders, translating technical jargon into understandable business language and vice versa.
They contribute to strategic planning by providing insights and recommendations based on their analysis, helping organizations make informed decisions aligned with their long-term goals.
Quality Assurance Analyst
Business analysts may be involved in testing and quality assurance processes, ensuring that deliverables meet the specified requirements and quality standards.
Business analysts facilitate organizational change by helping teams adapt to new processes, technologies, or strategies. They ensure a smooth transition and mitigate resistance to change.
Customer Experience Analyst
Understanding customer needs and expectations is crucial, and business analysts may focus on analyzing and improving the customer experience, ensuring products and services meet customer satisfaction goals.
Skills developed post Business Analyst Course In Hyderabad
Participants gain a solid foundation in analyzing and improving business processes to enhance overall efficiency.
.Lamp Institute's training hones participants' data analysis skills, enabling them to extract valuable insights for informed decision-making within an organization.

Students develop strong skills in gathering, documenting, and prioritizing business requirements, crucial for effective communication between business stakeholders and IT teams.
Proficient in using various tools, including Microsoft Excel and Visio, for tasks such as data analysis and creating visual representations.
The course equips individuals with the ability to create visual models and diagrams, making complex business processes more understandable and accessible.
The course emphasizes soft skills development, fostering effective communication and stakeholder management abilities crucial for success in a Business Analyst role.
Participants emerge with practical experience through hands-on exercises and case studies, applying theoretical knowledge to real-world business scenarios.
After completing the program, participants showcase their skills through a comprehensive project, demonstrating their proficiency in applying business analysis techniques to real-world challenges.
Business Analyst Certifications
Business Analyst certifications are crucial because they validate the skills and knowledge needed to excel in the dynamic field of business analysis. These certifications provide a standardized way to showcase expertise, making it easier for employers to identify qualified professionals. Certification programs cover industry best practices, tools, and methodologies, ensuring that business analysts stay current with the latest trends and technologies. Overall, Business Analyst certifications serve as a valuable asset, signaling a commitment to excellence and a dedication to continuous professional development in the rapidly evolving business landscape.
Testimonials of Business Analyst Course In Hyderabad
I had a wonderful experience with Lamp Institute's Business Analyst training. The course content was comprehensive, and the trainers were highly knowledgeable and experienced. I gained practical insights into various techniques and tools used in business analysis
The Business Analyst training at Lamp Institute helped me develop a strong foundation in business analysis. The practical exercises and case studies provided hands-on experience, and the trainers were patient and supportive. I highly recommend their training program.
I enrolled in Lamp Institute's Business Analyst training to enhance my skillset, and it exceeded my expectations. The trainers had a clear and engaging teaching style, and the interactive sessions fostered a collaborative learning environment. The training has definitely boosted my confidence as a Business Analyst.
I am extremely satisfied with the Business Analyst training provided by Lamp Institute. The course curriculum was well-structured, covering all the essential topics. The trainers were approachable and always willing to clarify doubts. I feel well-equipped to take on the role of a Business Analyst now.
Lamp Institute's Business Analyst training was a game-changer for my career. The trainers not only shared theoretical knowledge but also shared their practical experiences, making the concepts easy to understand. The training has given me the necessary skills and confidence to excel in the field of business analysis.
I completed my Business Analyst program at the LAMP Institute in Hyderabad, which offers excellent integrated courses tailored for working professionals. The embedded systems course stood out as an ideal choice for newcomers to the field of Business Analysis, providing comprehensive coverage of industry standards with a contemporary curriculum.
Business Analyst courses cultivate strong problem-solving skills, enabling individuals to analyze complex issues, identify root causes, and propose effective solutions—skills highly sought after in the professional landscape.
Efficient Decision-Making
Participants learn how to make informed and data-driven decisions, a crucial aspect of the business analyst role. This enhances their ability to contribute to strategic decision-making processes within organizations
 A Business Analyst course helps improve essential skills such as problem-solving, critical thinking, and effective communication, making participants more versatile and valuable in the job market.
Completing a Business Analyst course increases job prospects by providing a recognized qualification, making it easier to secure roles in various industries that rely on business analysis skills.
The course equips individuals with the ability to adapt to changing business environments, ensuring they can navigate new challenges and contribute effectively to organizational success.
Expanded Job Opportunities
Completing a Business Analyst course broadens job opportunities by making individuals more attractive to a range of industries and organizations actively seeking professionals with expertise in analyzing business needs and driving positive change.
Market Trend in Embedded Systems
Frequently Asked Questions