Mulesoft Training in Hyderabad
Mulesoft Training in Hyderabad
| | |
| --- | --- |
| Trainer Name | Mr. Sujith Kumar |
| Trainer Experience | 8+ Years |
| Course Duration | 30 Months |
| Timings | Monday to Friday (Morning to Evening) |
| Next Batch Date | 27th November 2023; 09:00 AM |
| Training Modes | Online Training (Instructor-Led Live Classes) |
| Call us at:  | +91 95050 07755 |
| Email us at:  | info@lampinstitute.in |
| Demo Class Details:  | ENROLL FOR A FREE DEMO CLASS |
Mulesoft Training in Hyderabad
Mulesoft Training in Hyderabad
 Lamp Institute's Mulesoft training in Hyderabad covers a comprehensive curriculum, ensuring that participants gain a thorough understanding of Mulesoft's key concepts and functionalities.
The training program is facilitated by experienced and certified Mulesoft instructors who bring real-world expertise to the classroom, providing valuable insights and practical knowledge.
Participants engage in hands-on learning experiences, including practical exercises and real-world case studies. This approach enhances their ability to apply Mulesoft concepts in actual scenarios.
Industry-Relevant Projects
Lamp Institute incorporates industry-relevant projects into the training, allowing participants to work on practical applications and develop the skills needed for real-world Mulesoft integration projects.
Interactive Learning Environment
The training is conducted in an interactive and collaborative learning environment, fostering engagement and encouraging participants to ask questions and participate in discussions.
Flexible Training Options
Lamp Institute offers flexible training options, including both classroom and online formats, catering to the diverse needs of learners. This flexibility enables participants to choose the mode that best suits their schedule and preferences.
Certification Preparation
The training program includes dedicated preparation sessions for Mulesoft certifications. Participants are equipped with the knowledge and skills necessary to successfully pass Mulesoft certification exams.
Lamp Institute offers post-training support, providing resources and assistance to participants as they apply their Mulesoft knowledge in real-world projects. This ongoing support ensures a smooth transition from training to practical implementation.
Collaborative Group Projects
Lamp Institute promotes collaborative group projects that enhance collaboration while simulating real-world project conditions. This not only improves technical capabilities, but also critical teamwork and communication abilities.
Lamp Institute's Mulesoft training in Hyderabad aims to impart a thorough understanding of Mulesoft's integration capabilities and practical skills for real-world applications. The objectives include familiarizing participants with the latest Mulesoft versions, providing hands-on experience, and preparing them for certification. The program emphasizes both theoretical knowledge and practical application, fostering a collaborative learning environment. Lamp Institute strives to facilitate a smooth transition for participants from training to becoming proficient Mulesoft practitioners, ready for impactful contributions in the field of integration.
Prerequisites of Mulesoft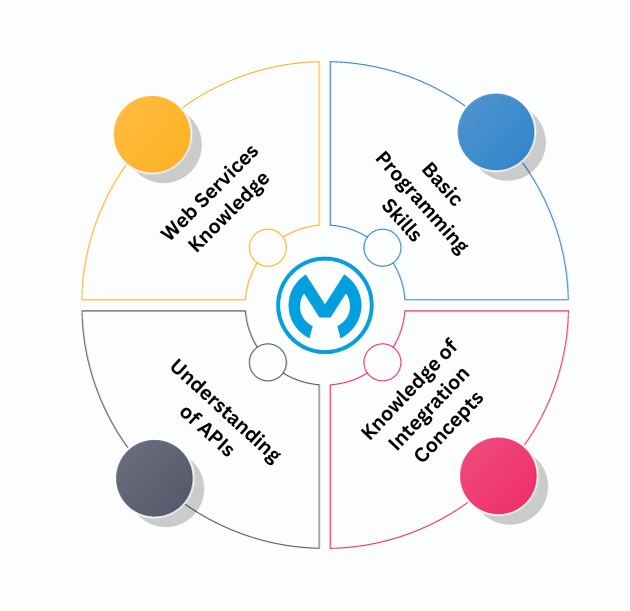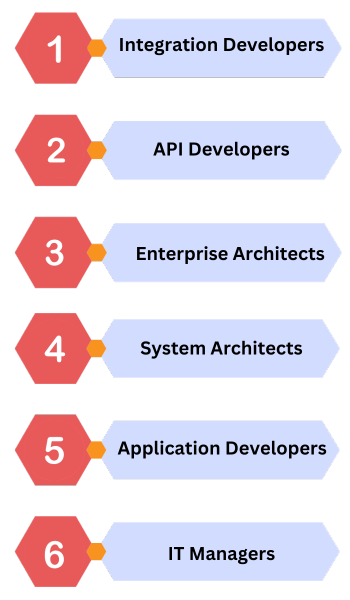 Who should learn the course?
Mulesoft Training Outline
The MuleSoft course at Lamp Institute in Hyderabad provides a comprehensive overview of MuleSoft's Anypoint Platform, equipping participants with the skills needed for effective integration and API management. The course begins with a solid foundation in MuleSoft fundamentals, covering concepts such as building APIs, designing integration flows, and utilizing connectors to link diverse applications.
As the training progresses, participants delve into advanced topics, including error handling, data transformation, and the implementation of best practices for creating robust, scalable integrations. Hands-on exercises and real-world scenarios are integrated into the curriculum, allowing students to apply their knowledge in practical situations and gain confidence in navigating the complexities of MuleSoft integration projects.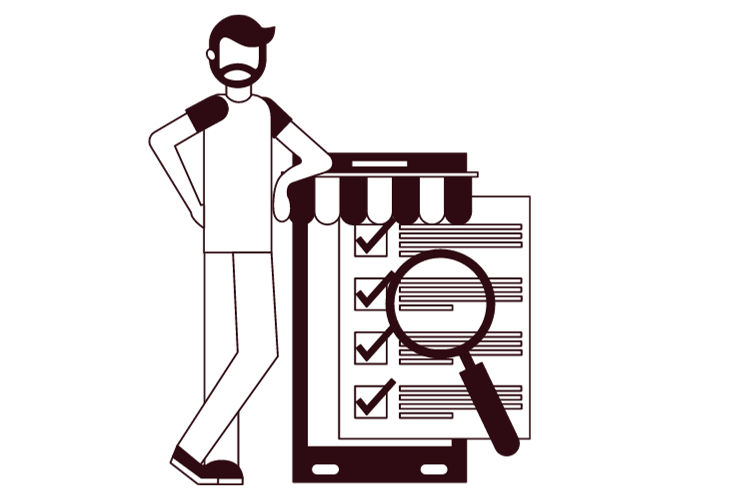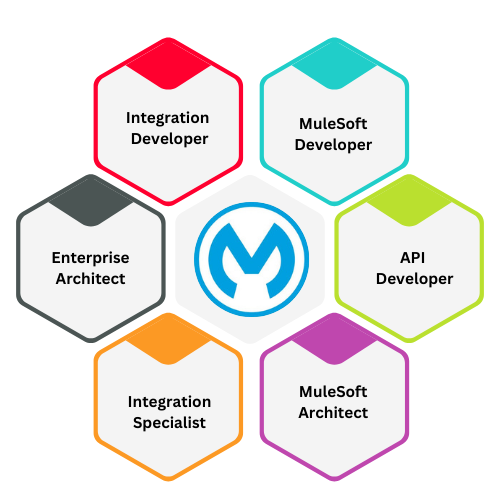 Lamp Institute, a renowned training center in Hyderabad, offers a comprehensive Placement Program as part of its MuleSoft training curriculum. This program is specifically designed to bridge the gap between theoretical knowledge and practical application, ensuring that students not only grasp the intricacies of MuleSoft but also gain real-world experience in deploying and managing integration solutions. The Placement Program at Lamp Institute goes beyond traditional classroom learning, incorporating hands-on projects, case studies, and industry-relevant simulations to provide students with a holistic understanding of MuleSoft technologies.
 Designs and implements Mulesoft integration solutions, responsible for coding, testing, and troubleshooting to ensure smooth data flow between systems.
Plans and designs the overall structure of Mulesoft integrations, ensuring alignment with business goals and scalability for future needs.
Specializes in creating, maintaining, and optimizing Application Programming Interfaces (APIs) using Mulesoft, enabling seamless communication between different software systems.
Manages and maintains the Mulesoft infrastructure, ensuring the platform's reliability, security, and performance.
Advises organizations on Mulesoft best practices, offering guidance on how to optimize their integration strategies for improved efficiency and effectiveness.
Analyzes business requirements and translates them into Mulesoft integration solutions, working closely with stakeholders to ensure alignment with organizational objectives.
Provides technical support for Mulesoft implementations, troubleshooting issues, and assisting end-users to ensure the continuous and efficient operation of integrated systems.
Quality Assurance (QA) Engineer for Mulesoft
Tests Mulesoft integrations to identify and resolve any bugs or issues, ensuring the reliability and accuracy of data transfers.
Educates individuals or teams on Mulesoft technologies, conducting training sessions to enhance their skills and understanding of integration concepts.
Collaborates with stakeholders to understand business requirements and designs end-to-end solutions using Mulesoft, aligning technology with organizational goals and objectives.
Skills developed post Mulesoft Training in Hyderabad
Proficiency in developing Mule applications, enabling effective integration of diverse systems and applications.
Expertise in utilizing Anypoint Exchange for discovering, sharing, and reusing pre-built connectors, templates, and APIs.
Understanding of MuleSoft's architecture, fostering the ability to design and implement seamless data flow solutions.
Capability to monitor, troubleshoot, and manage deployed Mule applications using MuleSoft Runtime Manager.
Knowledge of API development using Anypoint Platform, allowing for efficient creation and management of APIs.
Proficiency in designing and testing APIs before implementation with MuleSoft API Designer.
Ability to use DataWeave for data transformation, ensuring mastery in manipulating and formatting data within MuleSoft.
Expertise in API management, including access control, policy enforcement, and security implementation, using MuleSoft's API Manager.
Mulesoft Training Certifications
Obtaining Mulesoft certification is really important in the IT industry as it serves as a validation of an individual's expertise in Mulesoft integration technologies. Certification not only demonstrates a solid understanding of Mulesoft's principles and functionalities but also signifies a commitment to staying updated with the latest advancements in integration technology. For professionals, Mulesoft certification enhances career prospects by making them more marketable to employers seeking skilled integration specialists.
I am very satisfied with the quality of Mulesoft training provided by Lamp Institute. The trainers are well-versed in the technology and have a lot of industry experience. The course content was comprehensive, and the hands-on exercises provided helped me gain practical experience in developing integration flows. I would highly recommend this training to anyone interested in learning Mulesoft.
The Mulesoft training by Lamp Institute was excellent. The trainers were knowledgeable and patient, and they explained the concepts very clearly. The course content was well-structured, and the combination of theory and practical exercises helped me understand the technology better. I found the real-world project experience particularly beneficial as it prepared me for actual integration scenarios.
I am delighted with the Mulesoft training I received from Lamp Institute. The course covered all the essential topics, and the trainers used real-world examples to make the learning experience more engaging. The training material was top-notch, and the use of Anypoint Studio and Mule ESB helped me gain hands-on experience in integration development. I would recommend this training to anyone who wants to advance their Mulesoft skills.
Lamp Institute offers exceptional Mulesoft training that is well-suited for both beginners and experienced professionals. The trainers are knowledgeable, patient, and willing to answer any questions. The course content is in-depth, covering all aspects of Mulesoft architecture, design, and management. The real-world project experience was particularly helpful in showcasing how Mulesoft can be applied to real-world scenarios.
The Mulesoft training program offered by Lamp Institute exceeded my expectations. The trainers are highly skilled and experienced, and the course material was well-organized and relevant. The training methodology helped me learn at my own pace, and the support from the Lamp Institute team was excellent. I gained valuable experience in designing and developing integration flows, and I found the certification exam challenging yet rewarding. I would highly recommend this training to anyone interested in mastering Mulesoft.
The Mulesoft Training in Hyderabad provided by Lamp Institute was outstanding. The trainers were not only knowledgeable but also very supportive throughout the learning process. The course content was comprehensive, covering all the important concepts and providing practical examples. The hands-on exercises and projects were particularly beneficial in gaining hands-on experience. I am confident that this training has prepared me well for a career in Mulesoft integration
The Mulesoft course helps you develop new skills in integration, making you more knowledgeable and proficient in connecting different systems and applications.
Completing the Mulesoft course opens up new job opportunities as companies often seek professionals with expertise in Mulesoft for their integration projects.
Having Mulesoft training on your resume makes you more attractive to employers, increasing your chances of getting hired for roles related to integration and data connectivity.
Confidence in Integration
The course builds your confidence in working with Mulesoft tools, empowering you to design and implement effective solutions for seamless data flow between systems.
Completing the Mulesoft course provides industry-recognized certification, validating your skills and knowledge in Mulesoft integration technologies.
Problem-Solving Abilities
The course equips you with problem-solving skills, allowing you to troubleshoot issues and optimize Mulesoft integrations, making you a valuable asset in any organization relying on smooth data exchanges.
Frequently Asked Questions