Digital Marketing Course in Hyderabad
Digital Marketing Course in Hyderabad(Online Course)
| | |
| --- | --- |
| Trainer Name | Mr. Ravi Varma (Certified Trainer) |
| Trainer Experience | 10+ Years |
| Course Duration | 3 Months |
| Timings | Monday to Friday (Morning to Evening) |
| Next Batch Date | 27th November 2023; 09:00 AM |
| Training Modes |  Online / Offline |
| Call us at:  | +91 95050 07755 |
| Email us at:  | info@lampinstitute.in |
| Demo Class Details:  | ENROLL FOR A FREE DEMO CLASS |
Digital Marketing Course in Hyderabad
Digital Marketing Course in Hyderabad
In-depth coverage of Digital Marketing concepts, encompassing a range of topics such as SEO, SEM, social media marketing, email marketing, content strategies, analytics, and various communication channels.
Simulation Tools and Software
Access to simulation tools and software platforms is provided, allowing students to simulate and test their digital marketing strategies within a virtual environment before implementing them on live platforms.
Continuous Assessment and Feedback
Regular assessments and constructive feedback to help students track their progress, identify areas for improvement, and reinforce their understanding of key concepts.
Integration of soft skills training sessions, focusing on communication, teamwork, problem-solving, and other interpersonal skills essential for a successful career in the industry.
Facilitation of internship programs or partnerships with companies, allowing students to gain practical experience in a real-world work environment.
Lifetime Access to Course Material
Provision of lifetime access to course materials, resources, and updates, enabling students to revisit the content and stay ahead of industry developments even after completing the program.
Individualized guidance from mentors or instructors to address specific questions, challenges, and career goals.
A recognized certification upon completion of the training program, which can be valuable for job applications and career advancement.
Industry-Relevant Projects
Opportunity to work on industry-relevant projects to develop practical skills and enhance problem-solving abilities.
What is Digital Marketing?
The objective of the Digital Marketing course is to equip participants with a comprehensive understanding of key digital marketing concepts and strategies. Through a dynamic curriculum, the course aims to impart practical skills in search engine optimization (SEO), search engine marketing (SEM), social media marketing, email marketing, content creation, and analytics. Participants will gain the ability to develop and implement effective digital marketing campaigns, using industry-relevant tools and techniques.
Prerequisites of Digital Marketing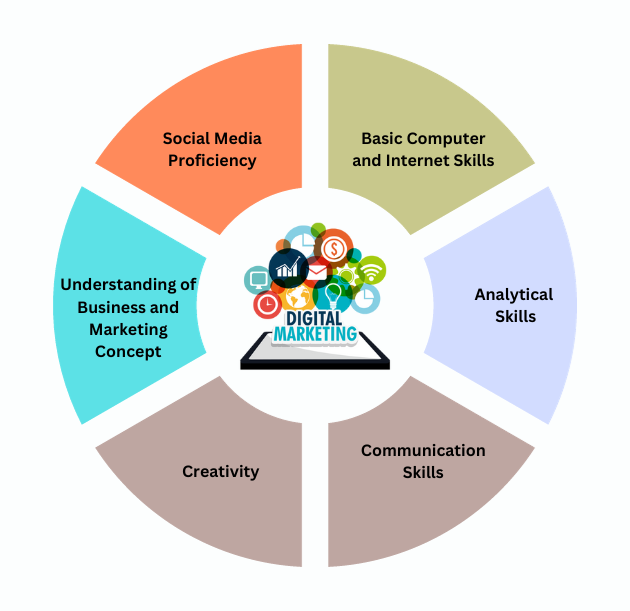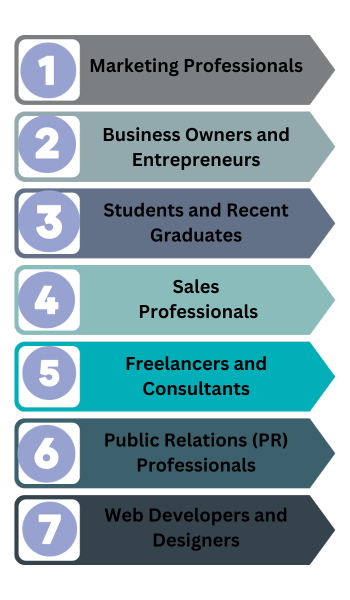 Who Should Learn the course?
Digital Marketing Course Outline
Discover the world of digital marketing with Lamp Institute's course in Hyderabad! Our course is designed to help you understand the basics and advanced strategies of Digital marketing. Starting with the basics, you'll learn how to run effective campaigns on social media platforms like Facebook and Instagram. We'll also cover important topics like making your website more visible on search engines, creating engaging content, using online ads, and sending impactful emails. You'll get hands-on experience and practical skills to confidently navigate the digital world.
At Lamp Institute, we believe in practical learning. Our course isn't just about theory—it's about giving you the skills to succeed in real-life situations. We'll wrap it up by helping you create a complete digital marketing plan. Whether you're already in marketing and want to boost your skills or you're new to digital marketing, Lamp Institute's course in Hyderabad will prepare you to succeed in Digital Marketing.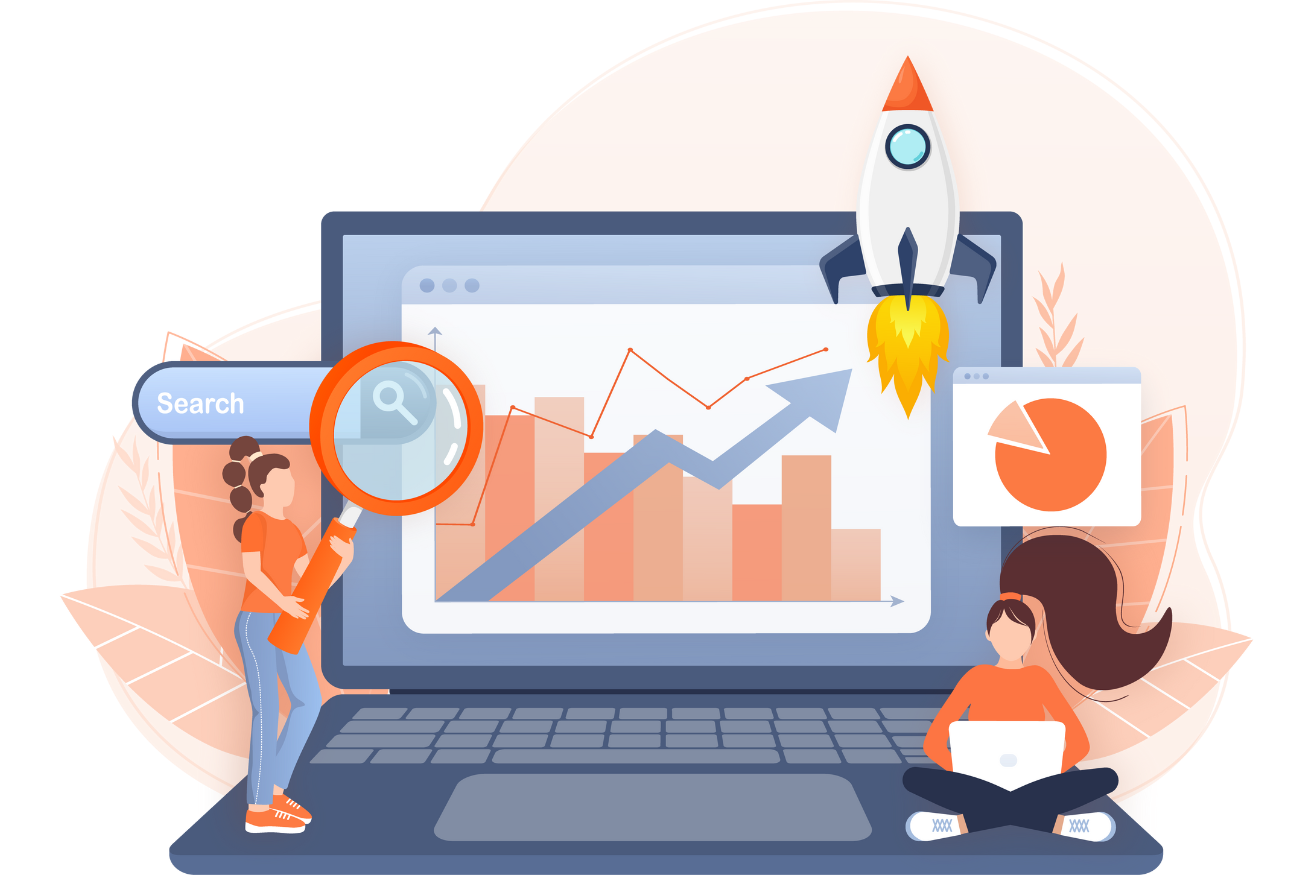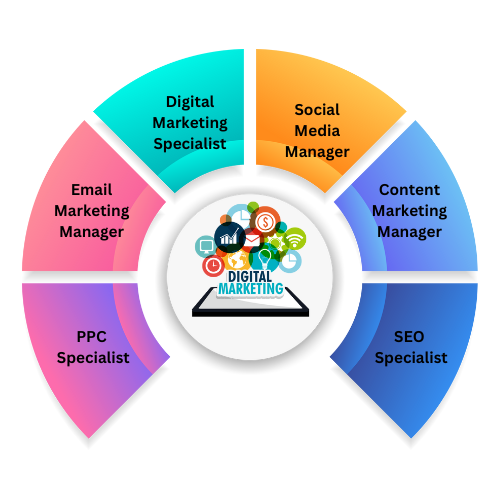 Lamp Institute in Hyderabad ensures strong placement support for its Digital Marketing training participants, bridging the gap between education and employment. The program includes personalized career guidance, resume building, and interview preparation sessions, backed by a vast network of industry partners. Ongoing support, including job fairs and networking events, reflects Lamp Institute's commitment to empowering students for success in the competitive digital marketing landscape.
Digital Marketing Manager
Overseeing the overall digital marketing strategy and managing the team responsible for executing campaigns across various channels.
Optimizing website content and structure to improve search engine rankings and increase organic traffic.
Creating and implementing social media strategies, managing social media accounts, and engaging with the audience to enhance brand presence.
Content Marketing Specialist
Developing and executing content strategies, creating compelling and relevant content for various digital platforms to attract and retain the target audience.
PPC (Pay-Per-Click) Specialist
Managing paid advertising campaigns, including Google AdWords and social media ads, to drive targeted traffic and achieve specific business goals.
Planning and executing email marketing campaigns, including creating newsletters, segmentation, and analyzing campaign performance.
Utilizing analytics tools to track, measure, and analyze the performance of digital marketing campaigns, providing insights for optimization.
Digital Marketing Analyst
Conducting market research, analyzing data trends, and providing actionable insights to inform strategic digital marketing decisions.
Managing online sales platforms, optimizing product listings, and implementing digital marketing strategies to drive sales for e-commerce businesses.
Inbound Marketing Specialist
Developing and implementing inbound marketing strategies that focus on attracting, engaging, and delighting customers through content, social media, and other channels.
Skills developed Post Digital Marketing Course in Hyderabad
Proficiency in leveraging social media platforms like Facebook and Instagram for effective marketing campaigns.
Ability to design and implement engaging email marketing campaigns, fostering effective communication with the audience.
Understanding of search engine optimization (SEO) techniques to enhance website visibility and improve organic search rankings.
Knowledge of mobile marketing strategies, adapting approaches to reach and engage users on various mobile devices.
Ability to craft compelling content for diverse digital platforms, mastering the art of content marketing.
Proficiency in utilizing analytics tools to measure and analyze the performance of digital marketing campaigns.
Knowledge of creating and managing successful pay-per-click (PPC) advertising campaigns to drive targeted traffic.
Experience in conducting A/B tests on various digital elements, including ads, emails, and landing pages, to analyze performance and refine strategies for optimal results.
Digital Marketing Certifications
Certifications in Digital Marketing serve as valuable credentials, attesting to an individual's proficiency and understanding of key concepts within the dynamic digital landscape. These certifications, often provided by reputable organizations, not only add credibility to one's resume but also demonstrate a commitment to staying current with industry trends. Acquiring these certifications is a strategic investment in professional development, offering the chance to learn new skills, validate existing knowledge, and ultimately, enhance career prospects by standing out in a competitive job market.
Testimonials of Digital Marketing Course in Hyderabad
The training at Lamp Institute has been truly remarkable. The curriculum is well-structured and covers every aspect of digital marketing. The trainers are highly experienced and provide personalized attention to help us understand the concepts in depth. Thanks to Lamp Institute, I landed a job as a digital marketing executive after completing the course.
Lamp Institute provides hands-on training to help you understand digital marketing concepts through practical projects. I loved the fact that they give equal focus to both theoretical and practical aspects of digital marketing. The trainers at Lamp Institute have profound knowledge and a vast amount of real-world experience, which they bring to the classroom. I would highly recommend Lamp Institute to anyone interested in digital marketing.
The digital marketing training at Lamp Institute has been an eye-opener for me. The instructors are experts in their respective fields and teach with passion. They make sure you understand the topics thoroughly, and their approach to teaching is engaging and interactive. The course has helped me develop the skills needed to compete in today's digital world.
Lamp Institute is an excellent place to learn digital marketing. The institute has a well-rounded curriculum that covers all areas of digital marketing. What I appreciated the most was the practical assignments, which taught us how to apply the theories learned in class. The instructors had a wealth of knowledge and experience, which made the classes very informative and interactive. I would highly recommend Lamp Institute to anyone looking to learn digital marketing.
The Digital Marketing course at Lamp Institute has transformed the way I approach online marketing. The curriculum is well-designed, and the trainers are knowledgeable, approachable, and very patient. They made sure students were comfortable asking questions and provided clear explanations. Moreover, the course was career-oriented, with practical projects that simulate real-world scenarios. I am grateful to Lamp Institute for providing me with the skills and confidence to pursue a career in digital marketing.
I finished my Embedded Systems course at the LAMP Institute in Hyderabad. These are some of the best-integrated courses designed for working professionals. I found the embedded systems course was a great option for those new to embedded systems because it covered all industry standards and had a current syllabus.
Comprehensive Skill Development
Gain a diverse skill set encompassing SEO, social media marketing, email campaigns, analytics, and more, providing a well-rounded foundation for a successful digital marketing career.
Industry-Relevant Knowledge
Acquire up-to-date insights into the latest trends, tools, and strategies employed in the digital marketing field, ensuring alignment with current industry standards and best practices.
Career Advancement Opportunities
Enhance your professional profile with a specialized skill set, increasing your marketability and opening doors to diverse career opportunities within the expansive digital marketing domain.
Practical Application of Concepts
Engage in hands-on projects and simulations that allow you to apply theoretical knowledge to real-world scenarios, facilitating a deeper understanding of digital marketing practices.
Networking and Collaboration
Connect with industry professionals, instructors, and fellow students, fostering a valuable network that can provide insights, mentorship, and potential career opportunities.
Certification Credibility
Earn industry-recognized certifications upon course completion, bolstering your resume and signaling to employers that you possess the expertise and skills needed to thrive in digital marketing.
Market Trend in Digital Marketing
Digital Marketing Course in Hyderabad
Frequently Asked Questions